A luxurious walnut desk stand for the Softube Console1 by mixingtable.
Increases the rake angle of Console1 to 15 degrees and adds a black vinyl padded strip for tweaking comfort.
The
dimensions
of the
Console1
Lux
are:
front to back 242mm
height at the back 90mm (including 10mm for the rubber feet)
169 Euros + 29 Euros shipping to any destination.
We make everything to order. Estimated shipping date 21 days after payment.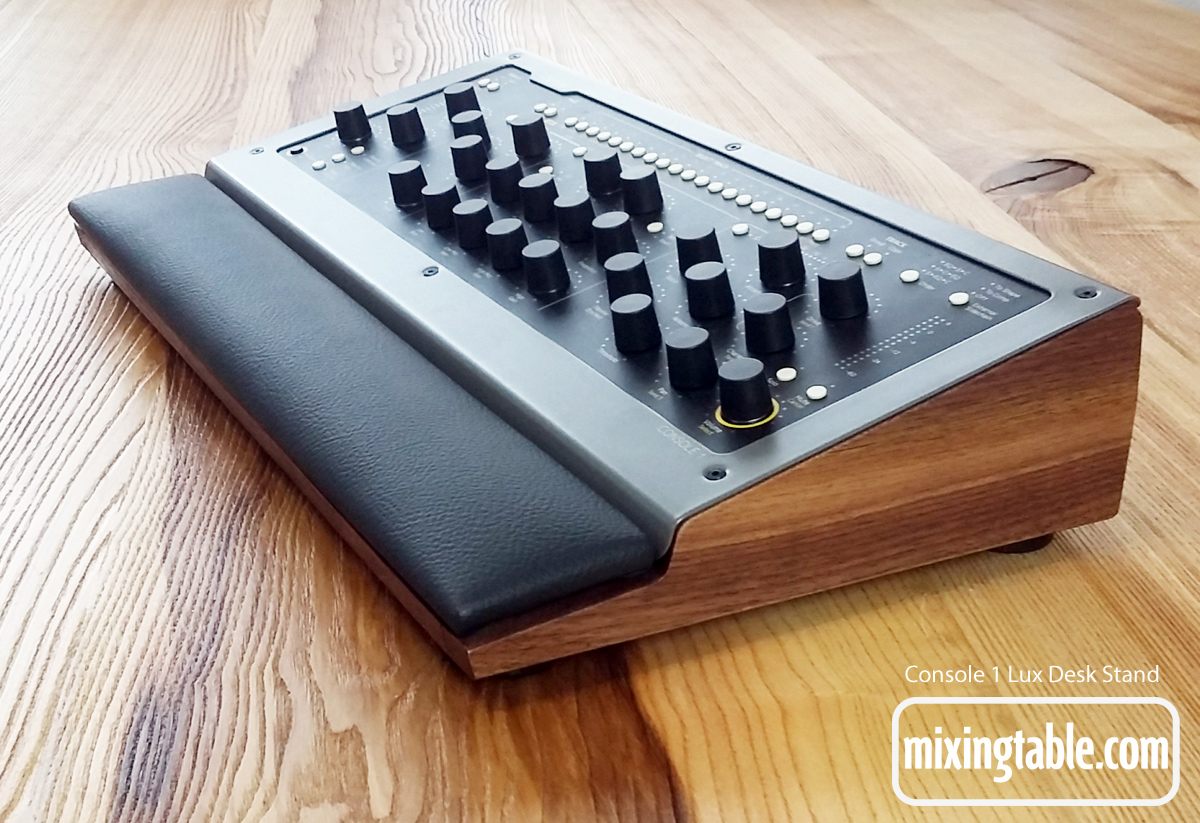 Solid Walnut Lux Desk Stand for Console1 - $195
+ $29 shipping to the United States




Solid Walnut Lux Desk Stand for Console1 - 169 Euro
+ 29 Euro postage to any destination