A luxurious walnut desk stand for the Softube Console1 by mixingtable.
Increases the rake angle of Console1 to 15 degrees and adds a black vinyl padded strip for tweaking comfort.
The
depth of the
Console1
Lux
is front to back 242mm.
We make everything to order. Estimated shipping date 28 days after payment.
Available with 15 Degree slant angle or 25 Degree slant angle.
15 Degree Slant Angle: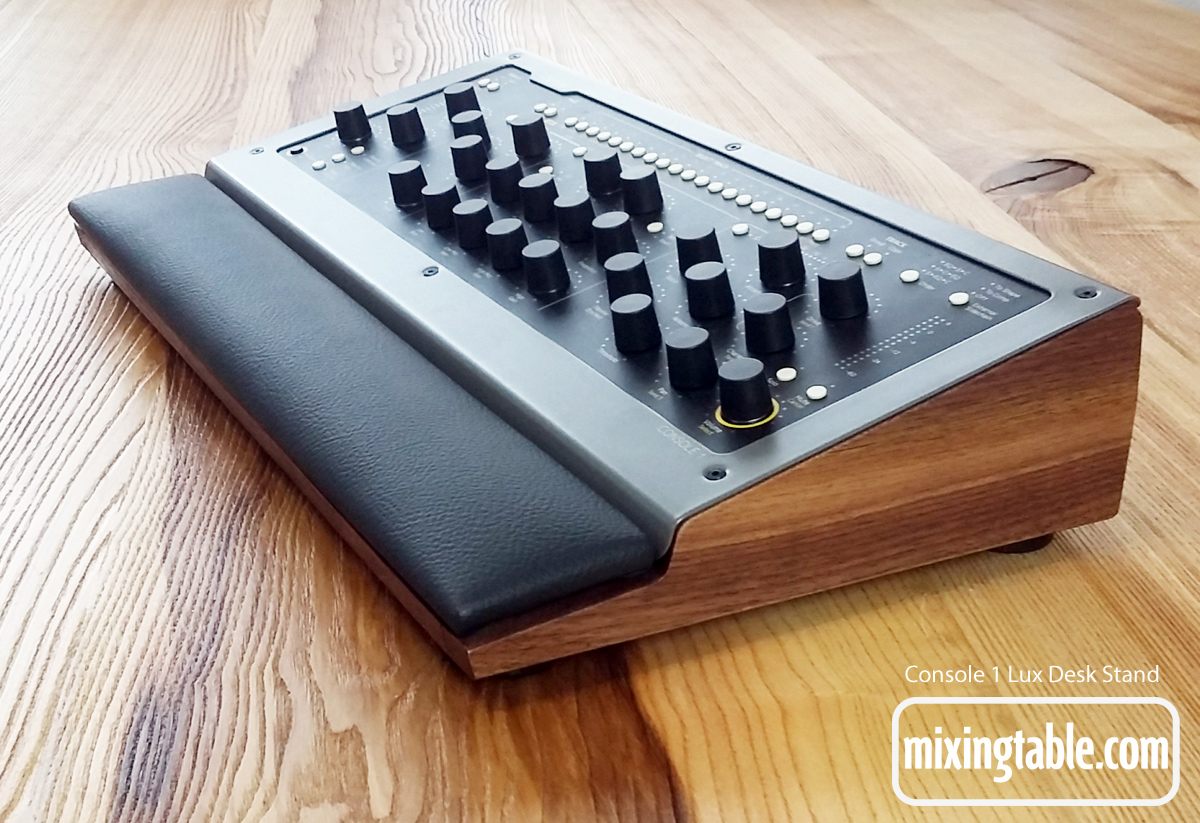 25 Degree Slant Angle: