Here's some of the feedback we get from our customers. Big thanks to our customers for taking the time to send in photos!
Console1 Fader Duo Lux / Push2 Classic / Big Six Panels
Astonishing work, as usual. Can't be more satisfied – Laurent, France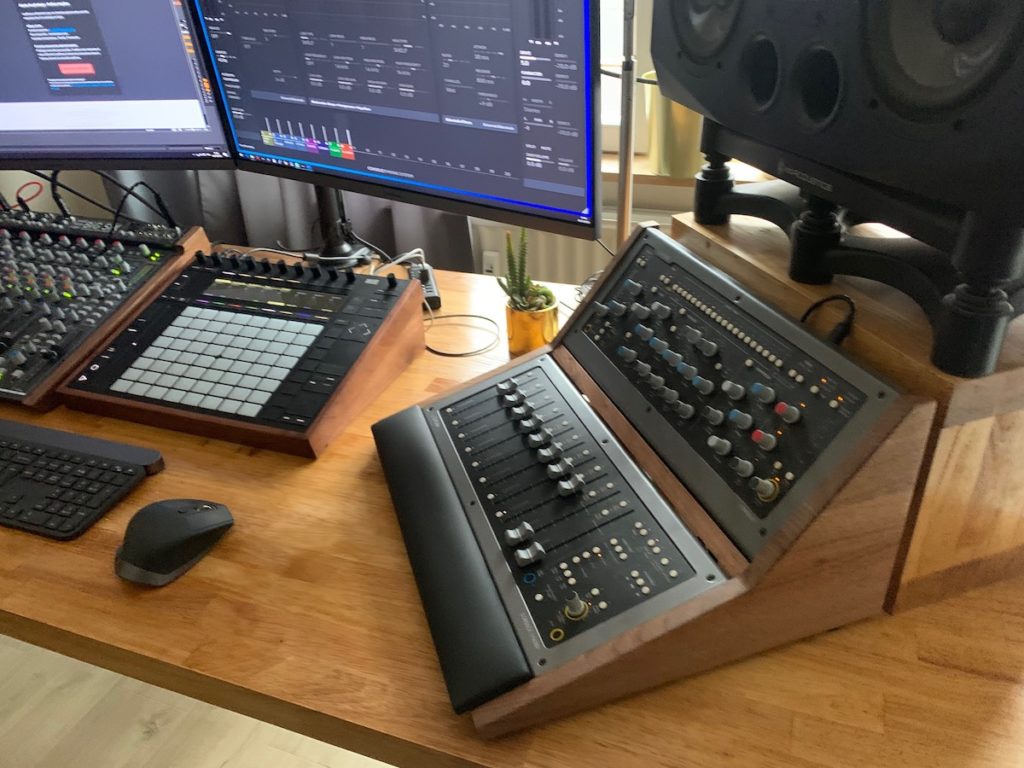 3U Walnut Rack
The 3U walnut rack is a stunning centre piece of my home studio – Phil, Melbourne Australia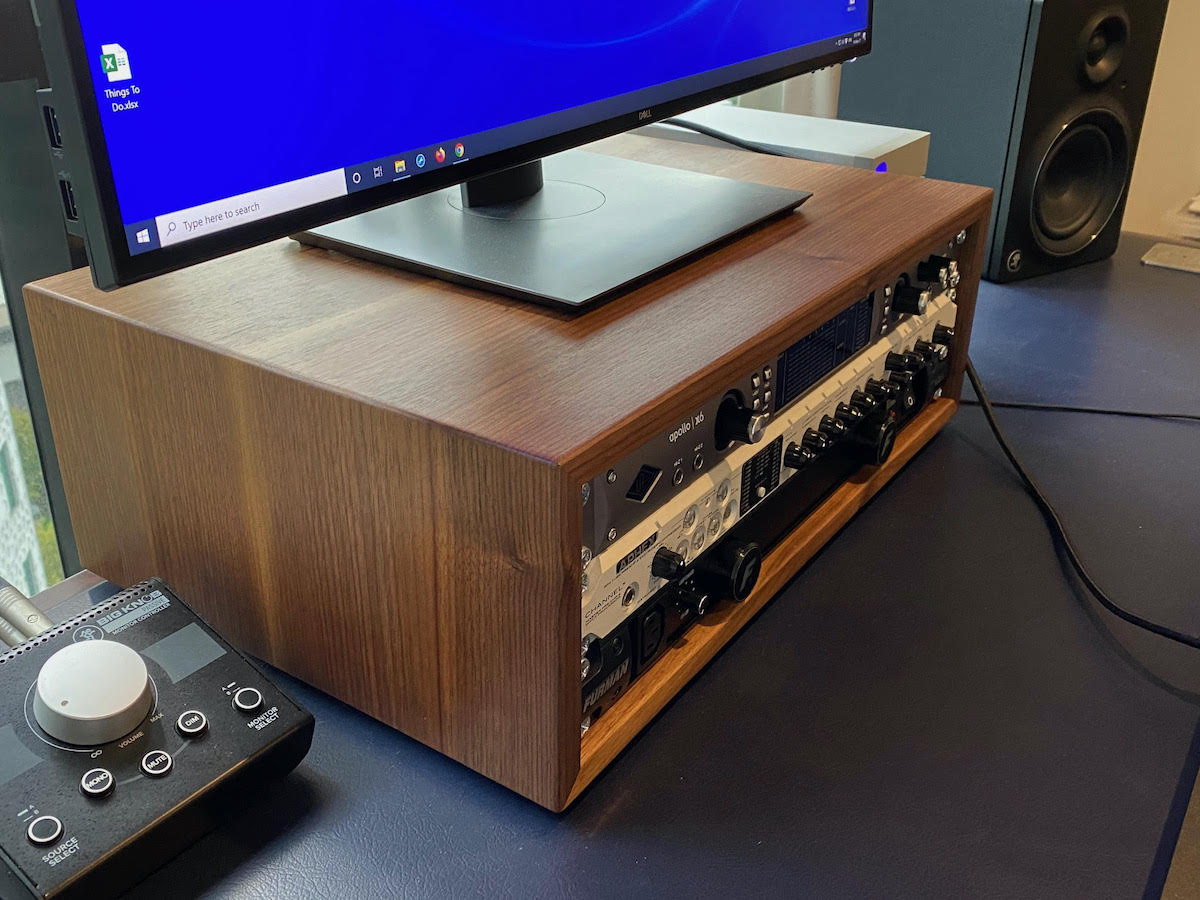 Console1 Fader Duo Lux / Stream Deck / SSL2+ Lux – Once again I'm a very happy customer. – Patrick, Netherlands.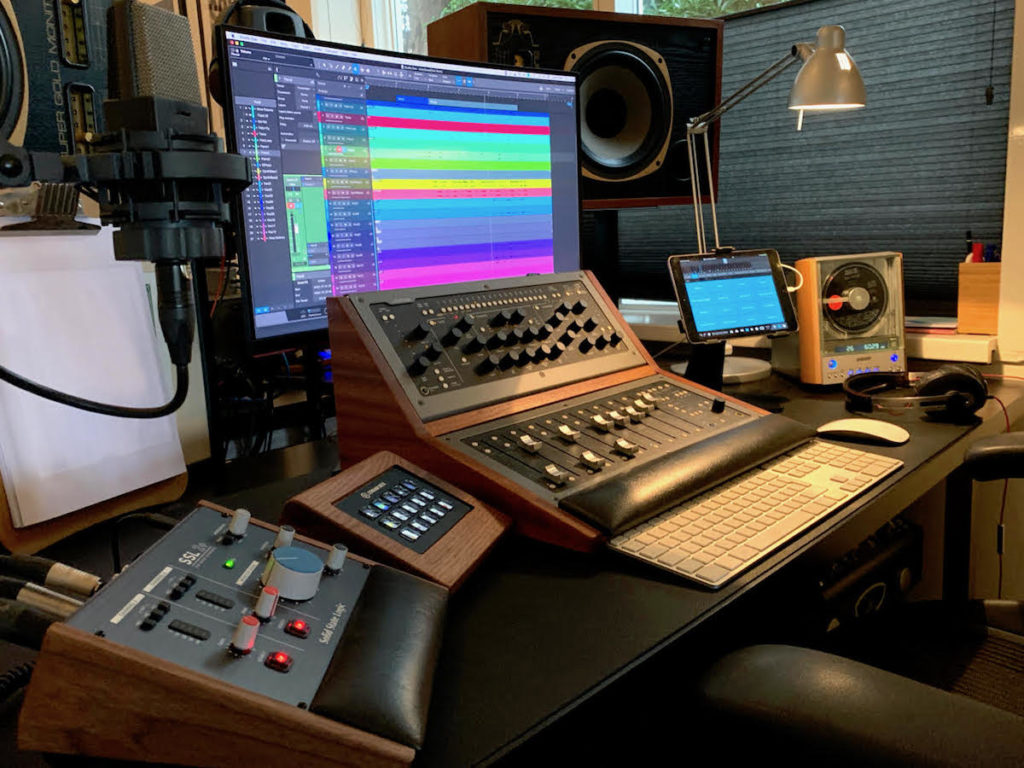 Walnut Stream Deck Stand It arrived! And like always, very beautiful. Thanks! – Olaf, The Netherlands.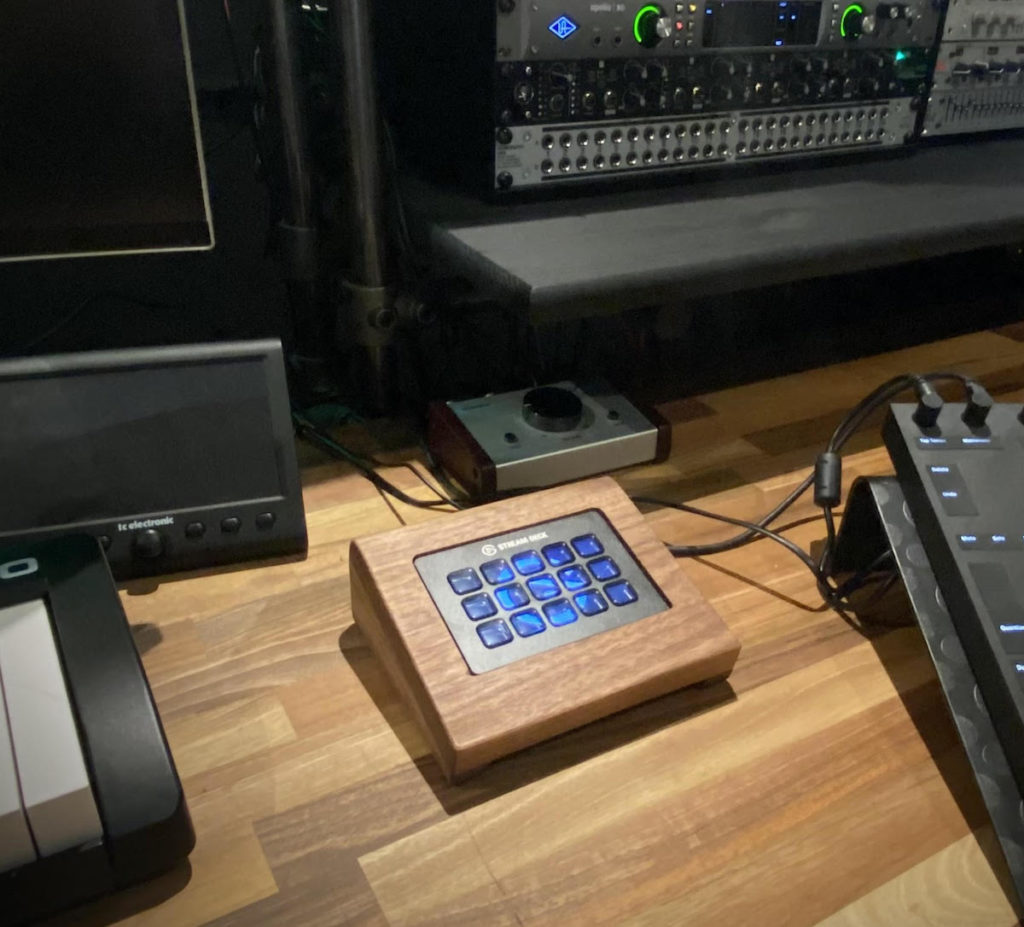 Walnut SSL X-Desk Lux
Everything is in perfect order.It looks fantastic. Much better than I thought.Thanks for your work.I will recommend you to others. – Marcus, GERMANY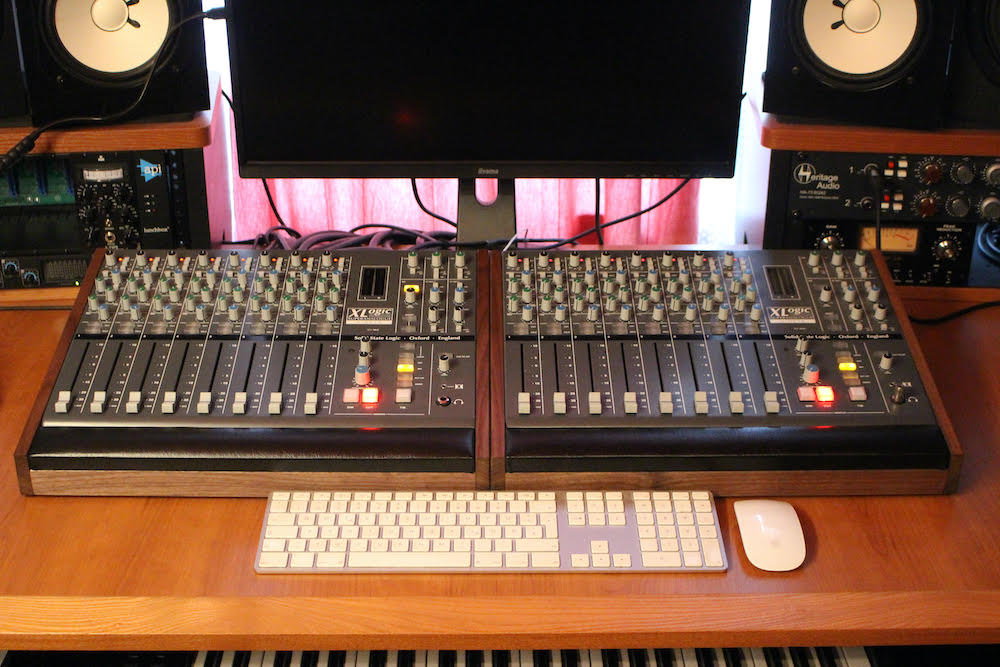 Console1 Fader Combi Lux Walnut Desk Stand
Arrived and looks great, many thanks 🙂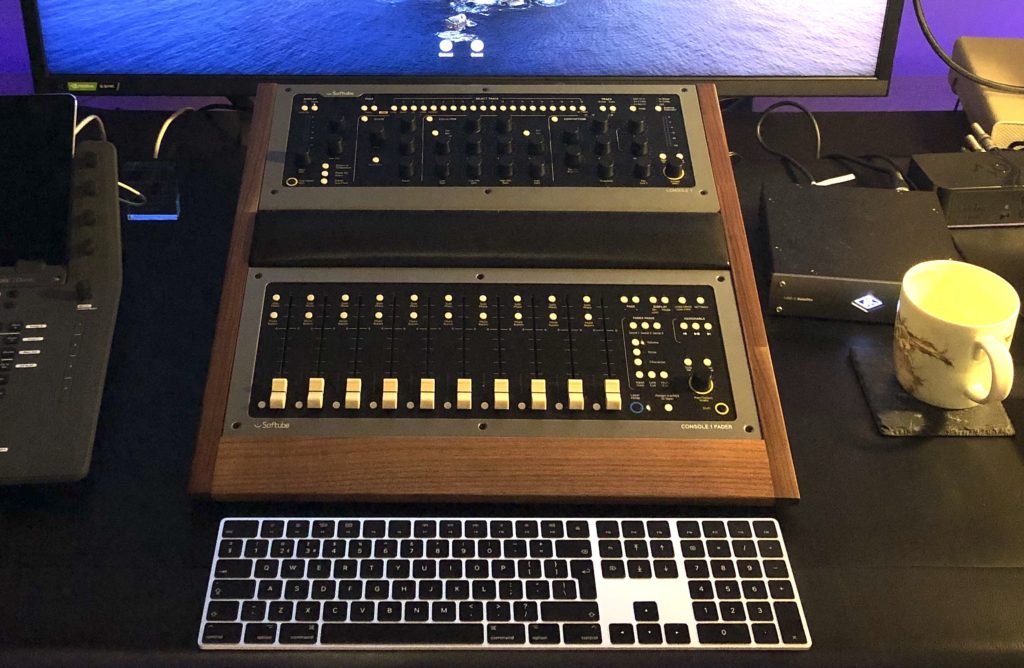 Faderport2 / Console1 Lux Walnut Desk Stand
Wanted you to know I got the FaderPort yesterday and it looks great! I've attached photos so you can see it along with the deluxe console 1 you did for me! Very happy with your work! Thanks again. – Jimmie, USA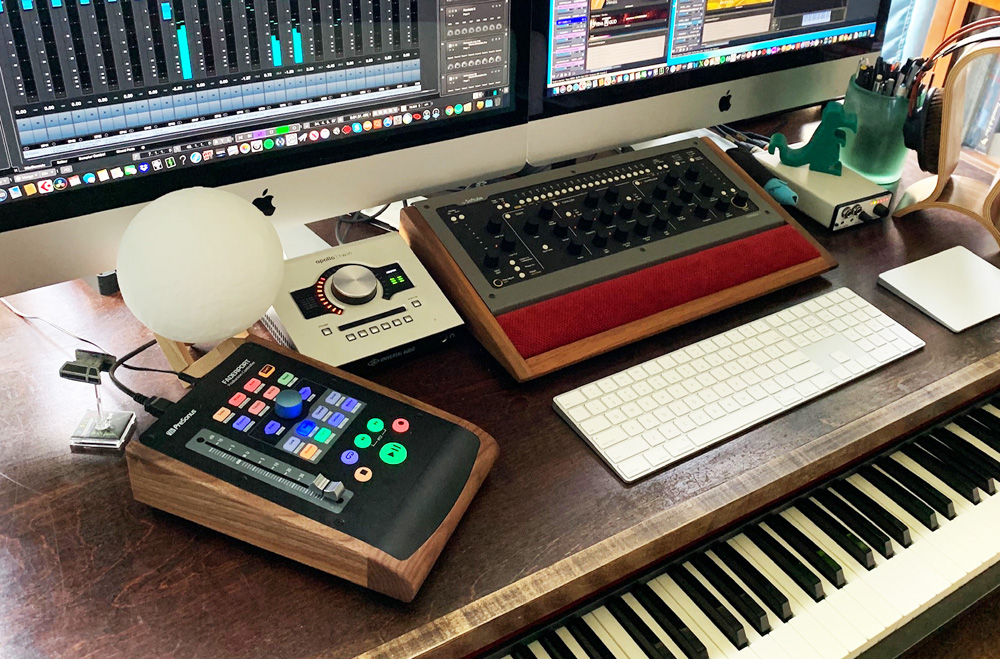 Console1 Lux Walnut Desk Stand
THANK YOU! Just wanted to share my excitement with you, in having received my Console1 desk stand! It's absolutely perfect and I am truly loving it! Thank you very much for your fantastic job and craftsmanship! – Walter, USA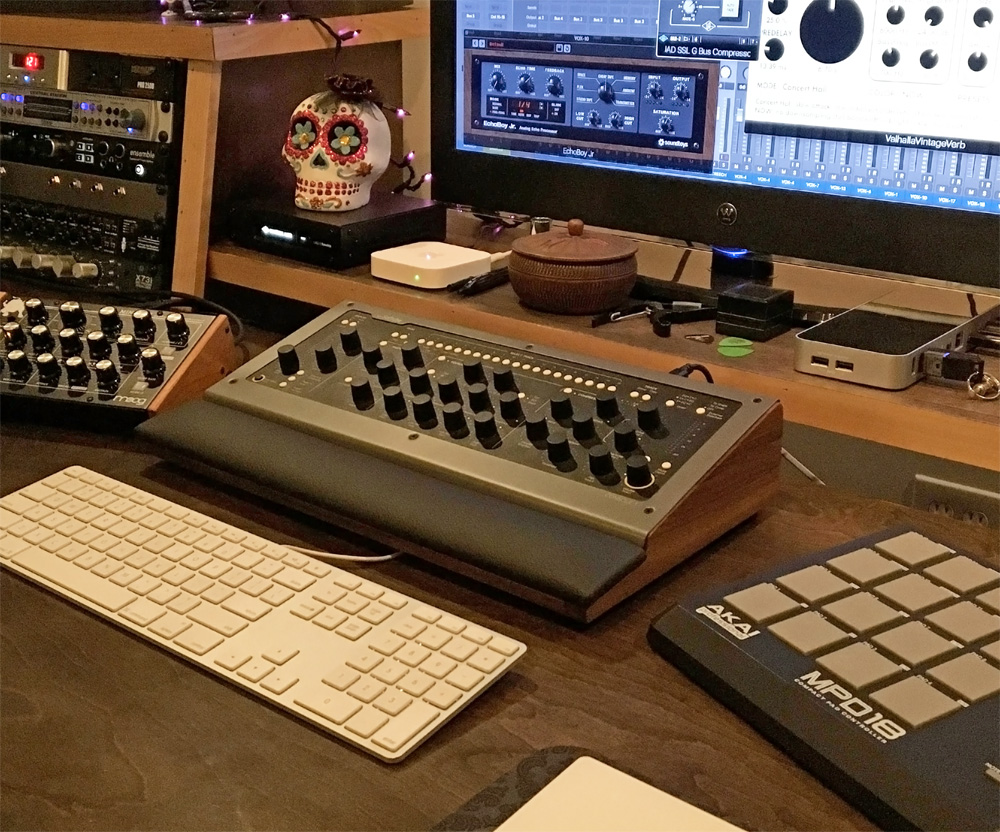 Beatstep Pro Rackmount + 20U Producer Desk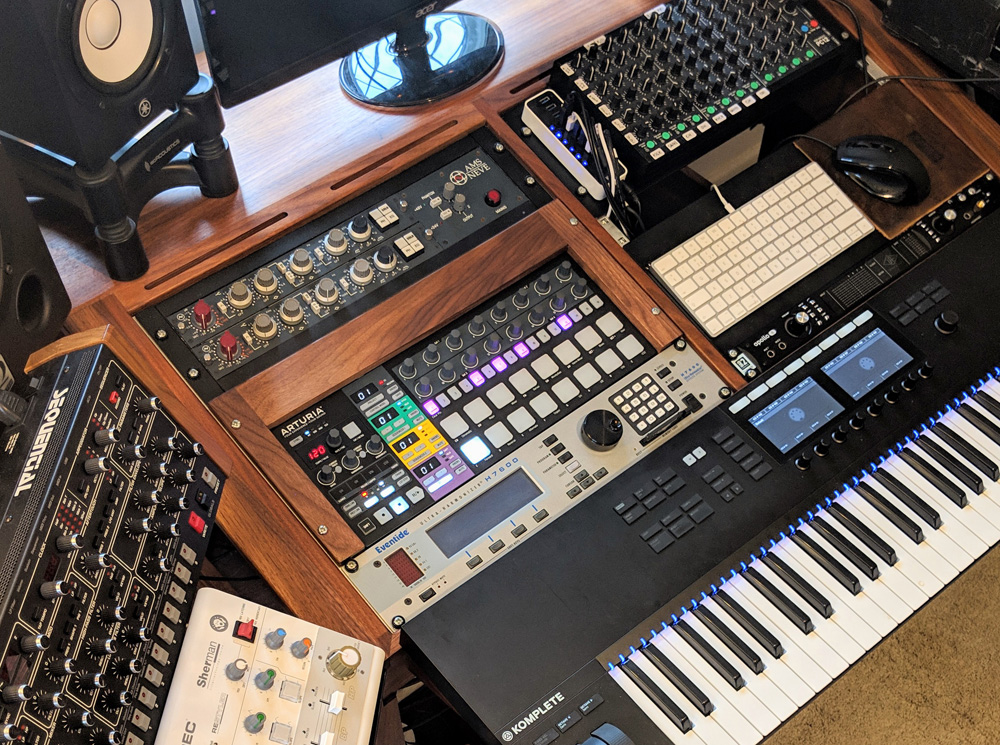 Push2 Classic + 2x Avid Artist Classic Walnut Desk Stands
I've loved these cases ever since I got them! Having some wood in my room makes a big difference aesthetically. – Phillip, USA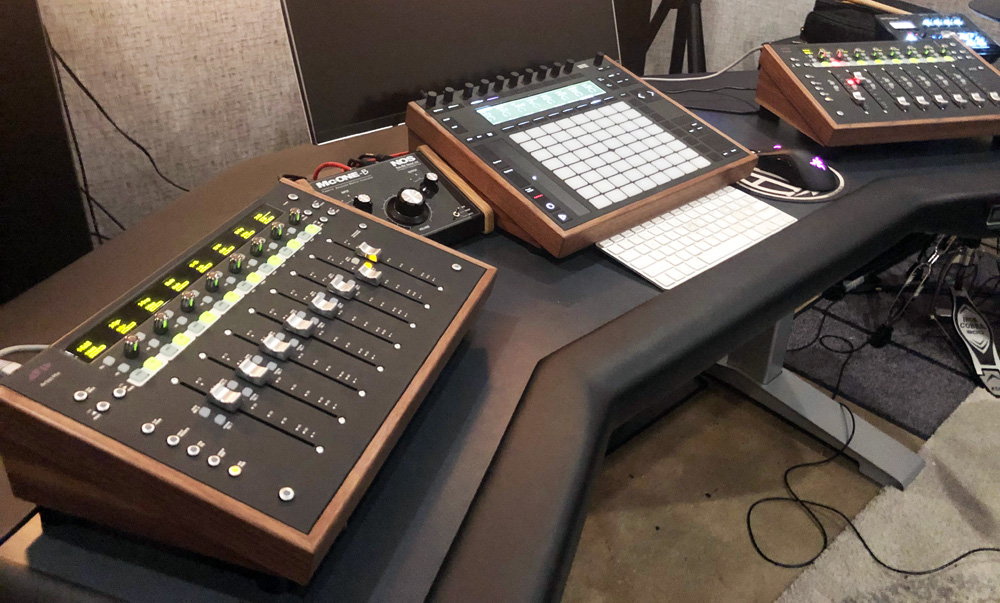 12U Straight Walnut Rack I received the rack today. Perfect! Thanks. – Yul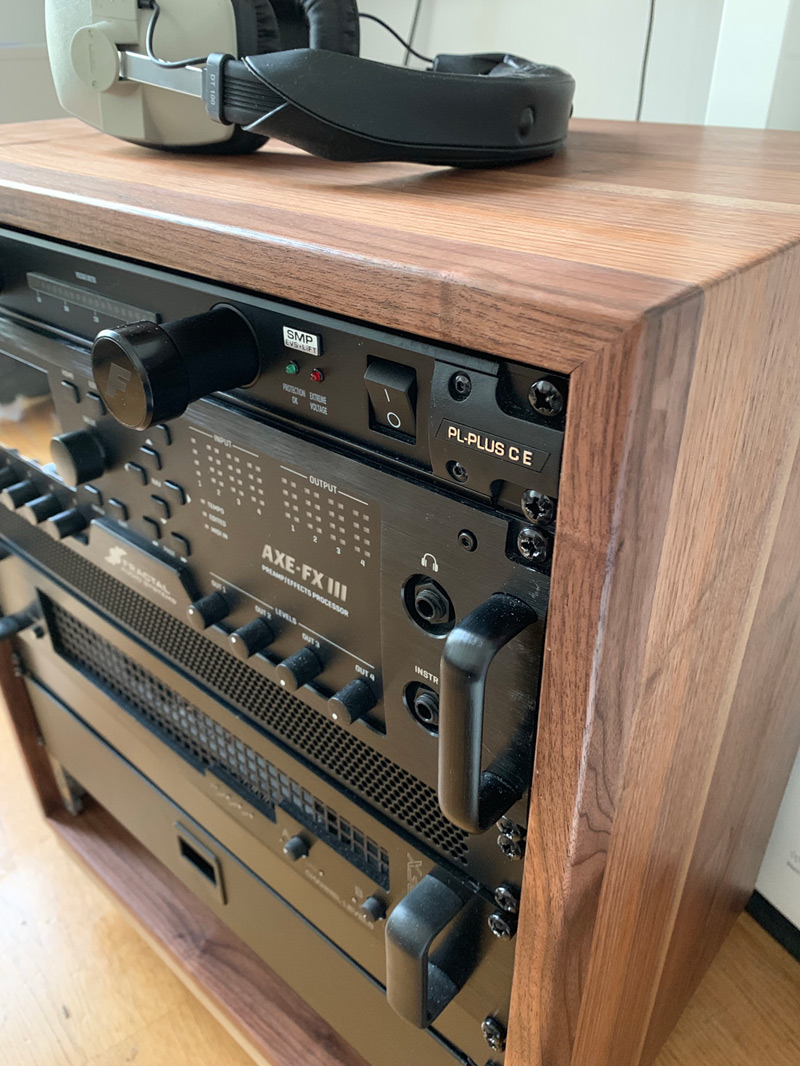 Walnut Rack, MPC Live Lux, Console1 Lux, Elektron Lux
Thank you for making my workspace so awesome! – Russell, USA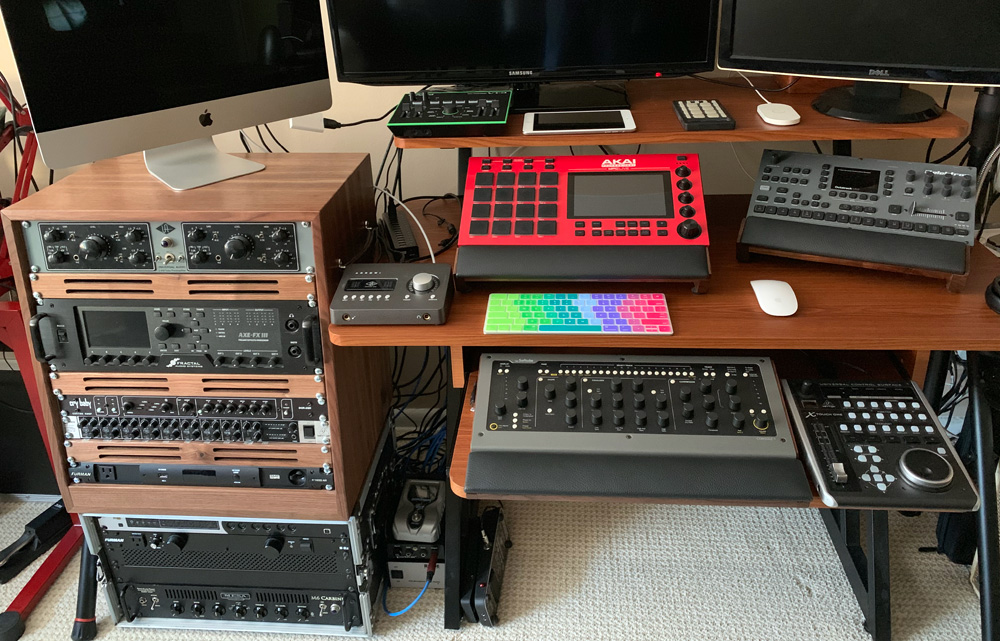 The panels look great, were an easy installation, fast shipping, I am very happy!
– John May, Silver Creek Recording. Washington, United States.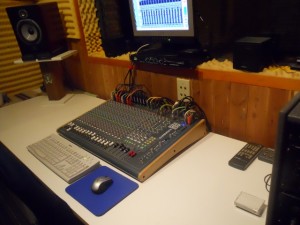 They arrived and are perfect. Thanks a million! They make the mixer
look so much better. – Conor. Brooklyn, NY.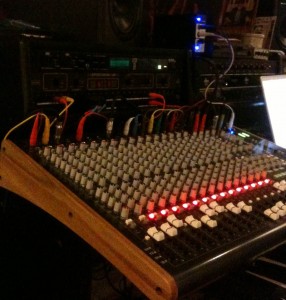 I've just installed them. Wow! They are beautiful. It's remarkable how they take the mixer to another level. Thanks so much. – Mike Wagner. San Jose, USA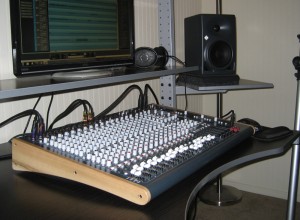 Here are two photos of the new panels on my Zed R16 in the studio. They look fantastic! Thanks again. – Chris Schlarb
http://www.chrisschlarb.com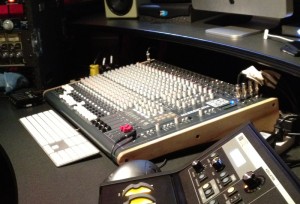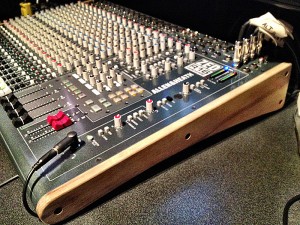 GSR 24 Panels
I installed the panels and I really love it, it looks awesome and adds a lot of value to the console. – Yossi, Berlin, Germany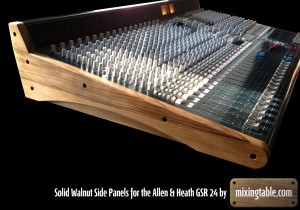 3U Solid Walnut Rack
Amazing rack. Thanks very much! – Mr. M. Binder, Prague.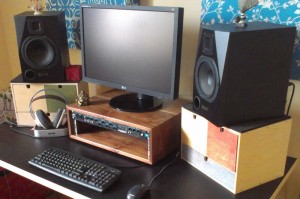 Zed 14 Panels
I received the panels a few days ago and the mixer today, and installed the panels immediately. And they look even better than on the image you send me. So thank you very much 🙂 – Steffen Grøndahl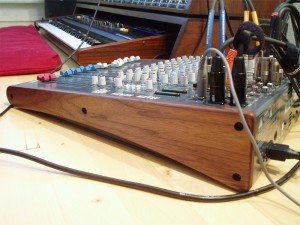 Zed R16 Panels
I got the panels today. Just wanted to tell you they look great. Thank you so much! – Graig Merkel – http://www.graigmarkelmusic.com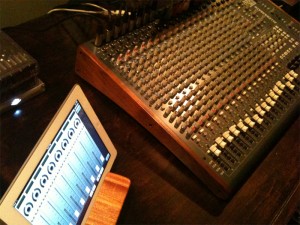 R16 Panels + Dust Cover
Got my walnut cheeks for the Zed this morning. I was just about to run out the the door, but I took a minute (literally) to install them, and snapped a couple horrible blurry iPhone photos.
Very gorgeous!!! Huge improvement over the plastic cheeks.
I also got the dust cover. It is very high quality, and looks great!
So – huge props to mixingtable.com on their products. Well made, look great, and shipped safe and sound. – Cody http://www.machetelanding.com

12U Walnut rack
It arrived yesterday 🙂 I'm very happy 🙂 – Bernt Ove Kaasen, Norway. facebook
Modular Synth Cabinet
F*ck me, what a thing of utter gorgeousness. Exquisitely made and beautifully finished. This isn't mundane studio stuff … somewhere to stick your gear in – it's gorgeously crafted furniture. – Hollow Sun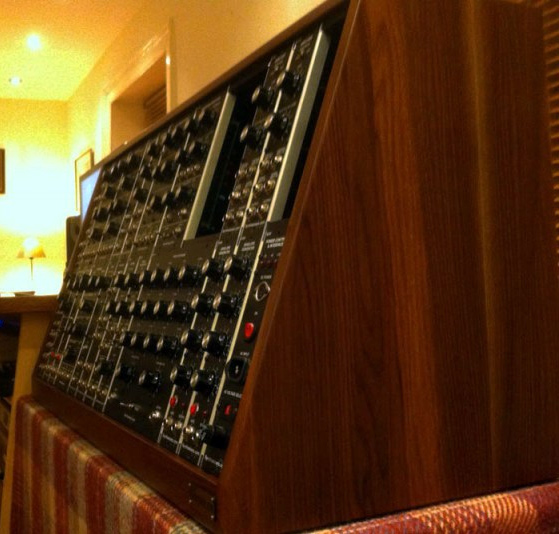 3U walnut rack
Thank you very much for great packing and nice wood work. (I'm really impressed!!) – Alexander, St. Petersburg, Russia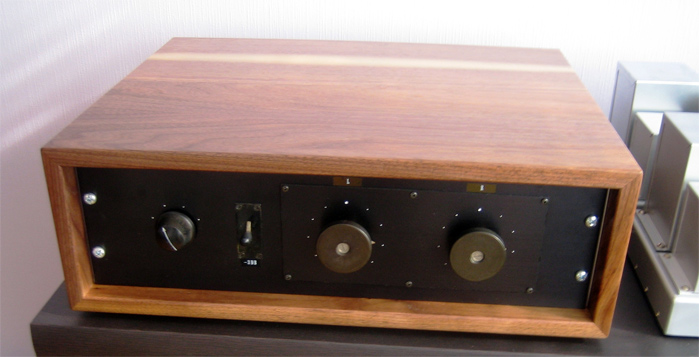 3U walnut rack
The racks arrived and they have literally transformed my studio space. They're objects of beauty!
When I need more racks I now know where to come. – Reuben, London, UK.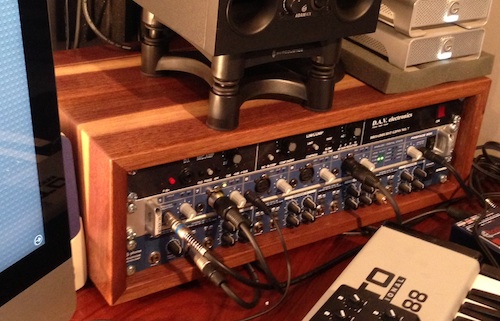 Beech R16 panels
I received the panels & dust cover a couple of days ago….before Christmas.Nice! Thanks, Al –
Albert Ezell, USA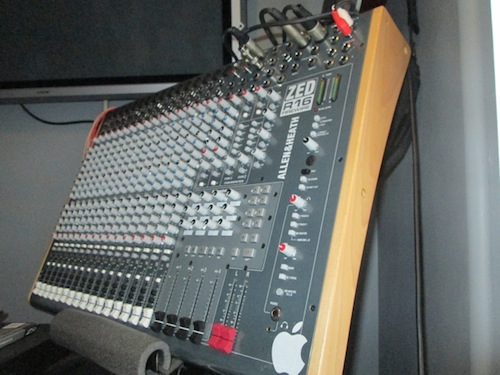 15U Slanted + 6U straight Walnut racks
The racks arrived and really look nice!
– Tobias Menguser, Germany.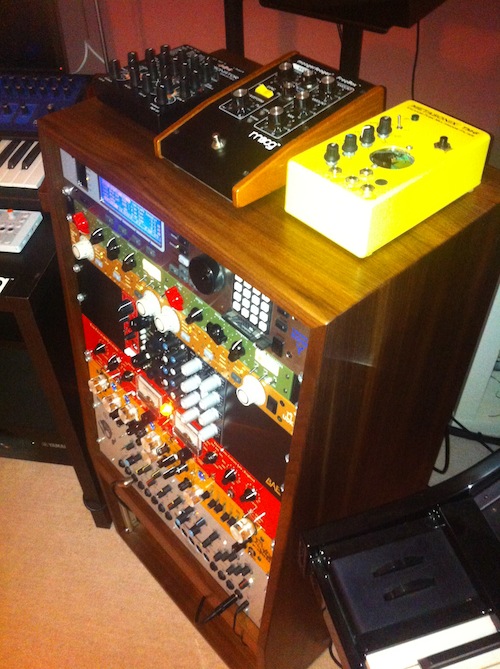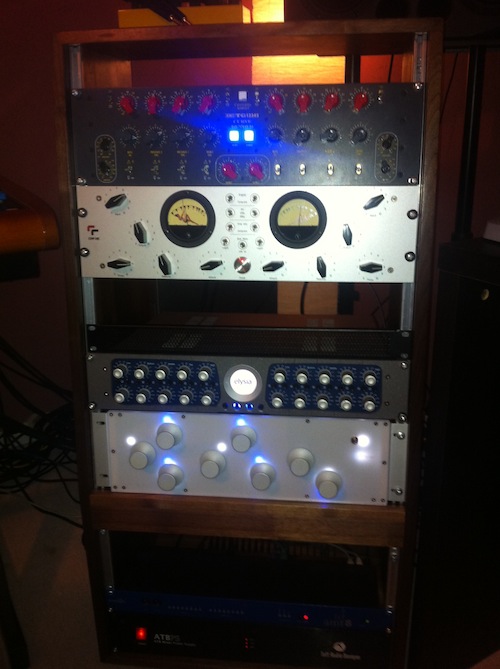 Neve Faderpack Desk Stands used as 4U desk racks
another happy customer here
great work, fast delivery, worth every cent, love em !! wood rules !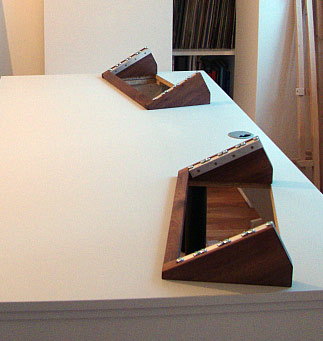 Walnut R16 Panels
the panels arrived, looks cool – thank you
! – Marco, Switzerland
8U Slanted Walnut Rack
The rack arrived safely on Saturday. Its a beauty! Thanks for everything.
– S. Norland, London, UK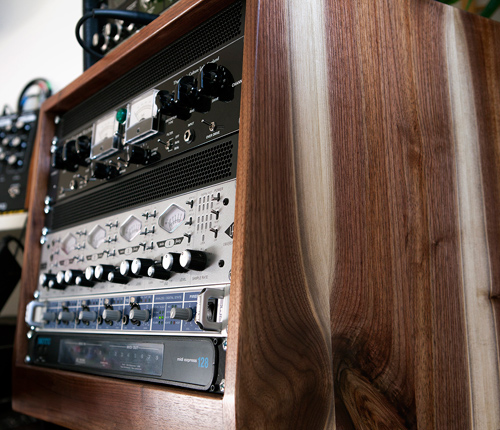 Walnut GS R24 side panels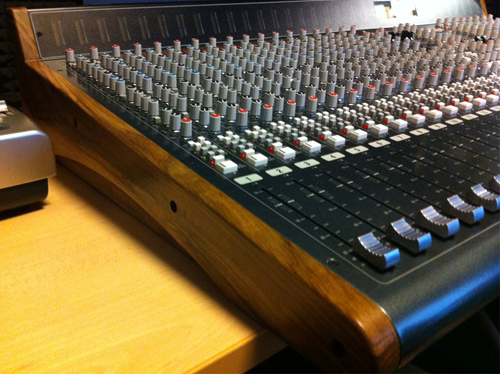 8U Slanted walnut rack

I received the rack a few days ago and love it. its is absolutely beautiful. Thanks so much. –
Elmer. Virginia, USA.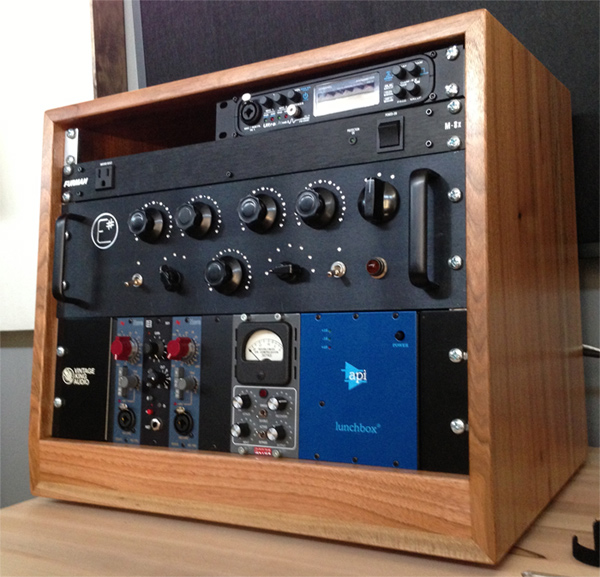 3U Walnut Rack
Just wanted to take a moment to write and tell you the 3U rack arrived in perfect condition. The wood is absolutely beautiful and is everything and more than you described. Thank you for your attention and excellent service. I look forward to many years of wonderful use.
– M.Kravit. Fl, USA.

8U Slanted walnut rack
The rack arrived today and it looks great! Thank you very much and I hope I'll need to buy another one soon! –
Jonas, Sweden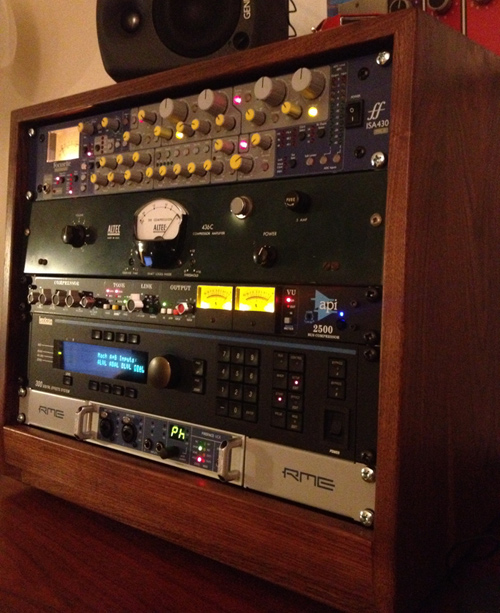 Walnut GS R24 panels


11U Slanted Walnut Rack
Magnus, Norway
Thanks a lot for the beautiful rack you sent my wife. It was a gift from her and I was very happy with it:-)
Keep up the good work!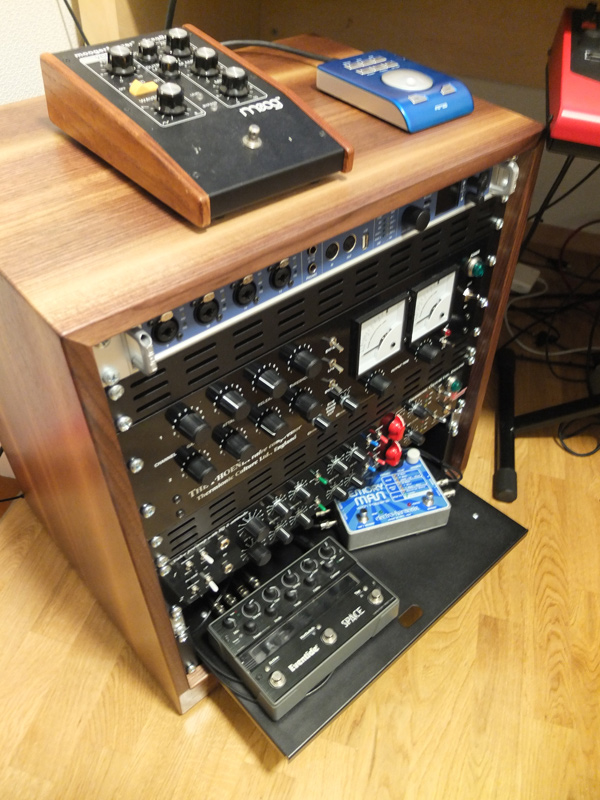 Beech desk for the GS R24
Jim Hewitt, Colorado, USA
'The assembly took a mere 10 minutes … This is one stunning item.'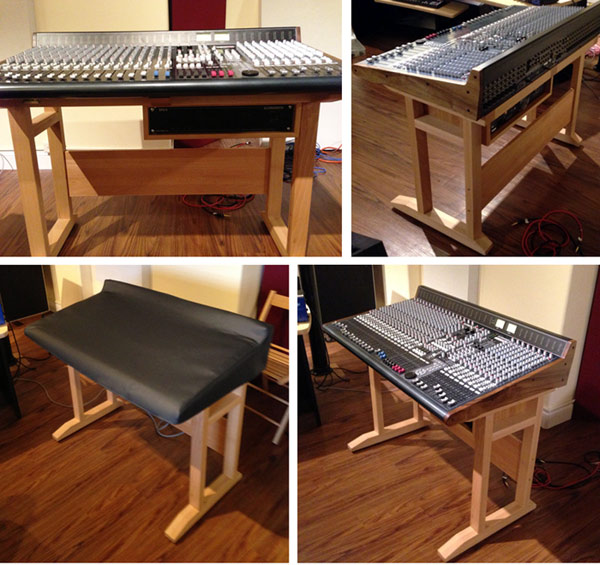 5U Slanted Walnut Rack
Claudia, Germany.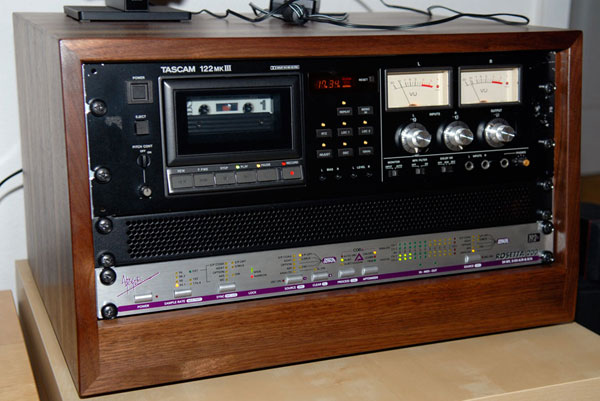 10 inch Walnut rack for half-rack gear
Alan, Argentina.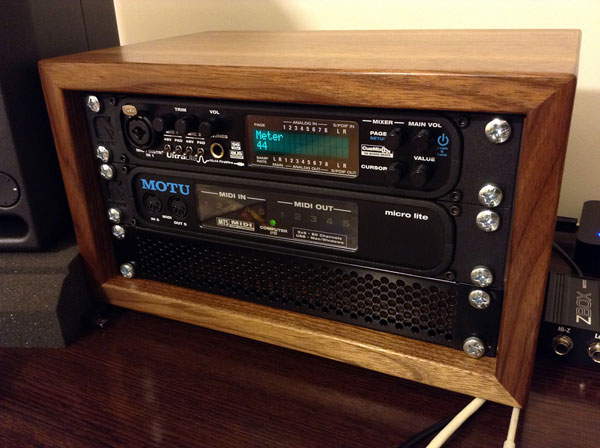 Walnut X-Desk Panels
Thanks for the wood sides. Now the X-desk looks 1000 dollars more expensive;)
– Asbjörn from Sweden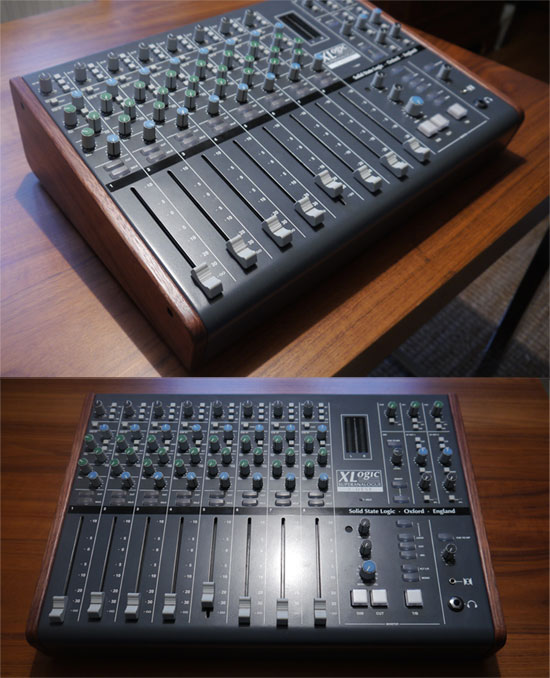 Solid Walnut GS R24 Desk
we built the desk last night – all I can say is wow! Me and the studio owner admired the workmanship throughout, it's a real class act. I think Baz appreciated the desk more than the GSR24, especially the handle on the glass door! Your instructions were great and I appreciate the walnut side panels even more now that I see the furniture up close and personal.
Thanks again and congratulations on the desk – every ounce of it exudes quality – tremendous! – Soundmagic Music Studio, Ayr, Scotland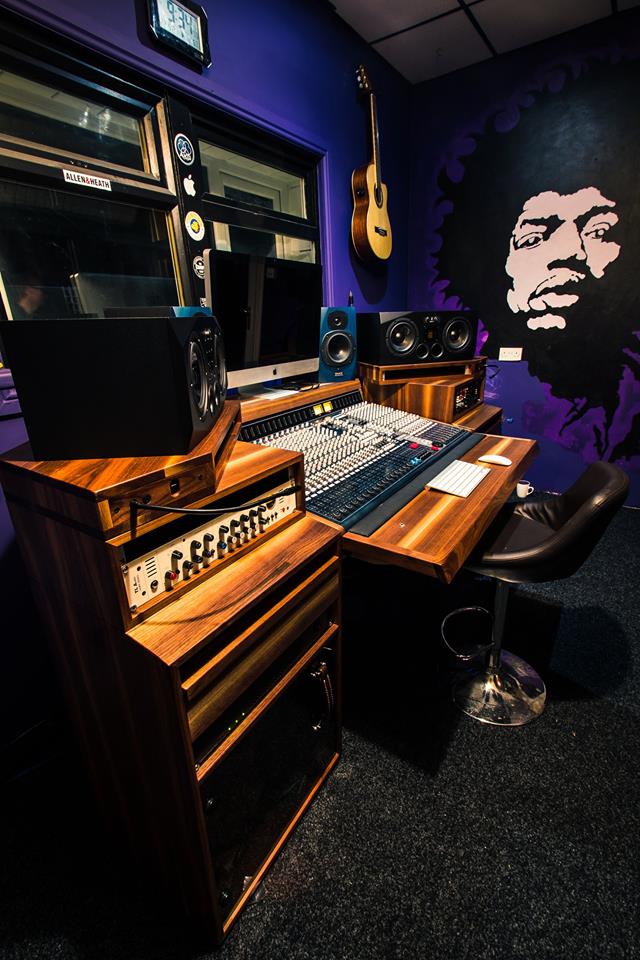 Walnut SSL Nucleus Panels
very very very happy
seriously. Good work, cannot stop smiling today. Walnut and Iroko work well together – Clive Grace, UK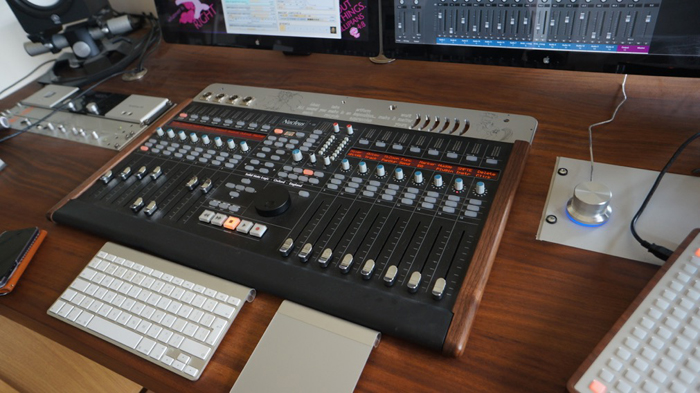 Walnut Rack

truly amazing – Craftsmanship beyond the usual. Absolutely beautiful! –
Alexander, Denmark
.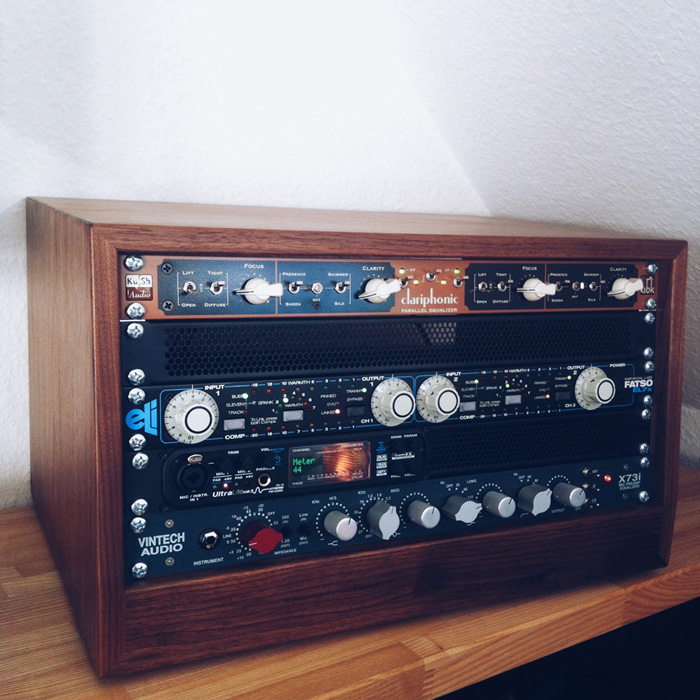 2U Walnut custom rack

It's an absolutely stunning case and I've been recommending you to everyone. –
Gregg Janman
,
Paris.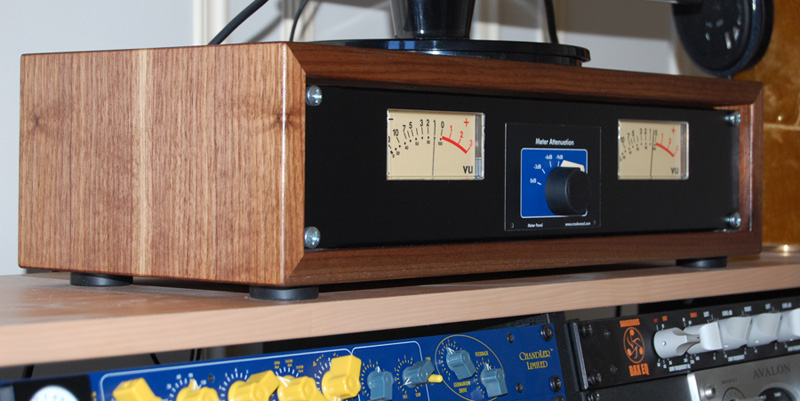 Zed Series Mixer Panels
Just letting you know, the panels arrived today. It look fantastic on my AH mixer. Thank you so much for your fine craftsmanship.
Ky – Australia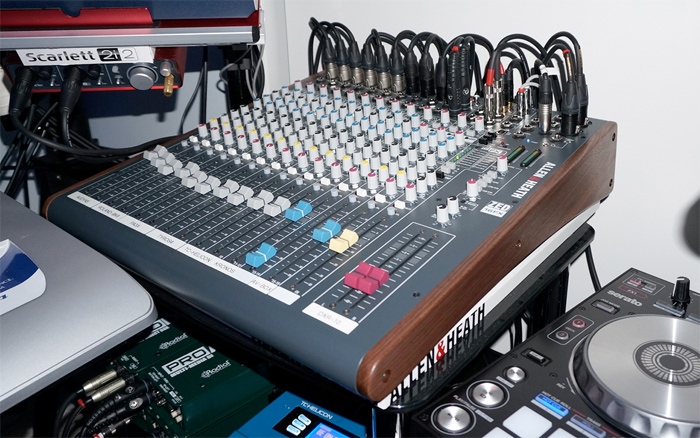 5U + 11U slanted Beech racks
thanks very much for the racks, they arrived safe & sound and look great… very happy. D. Goldsmith – UK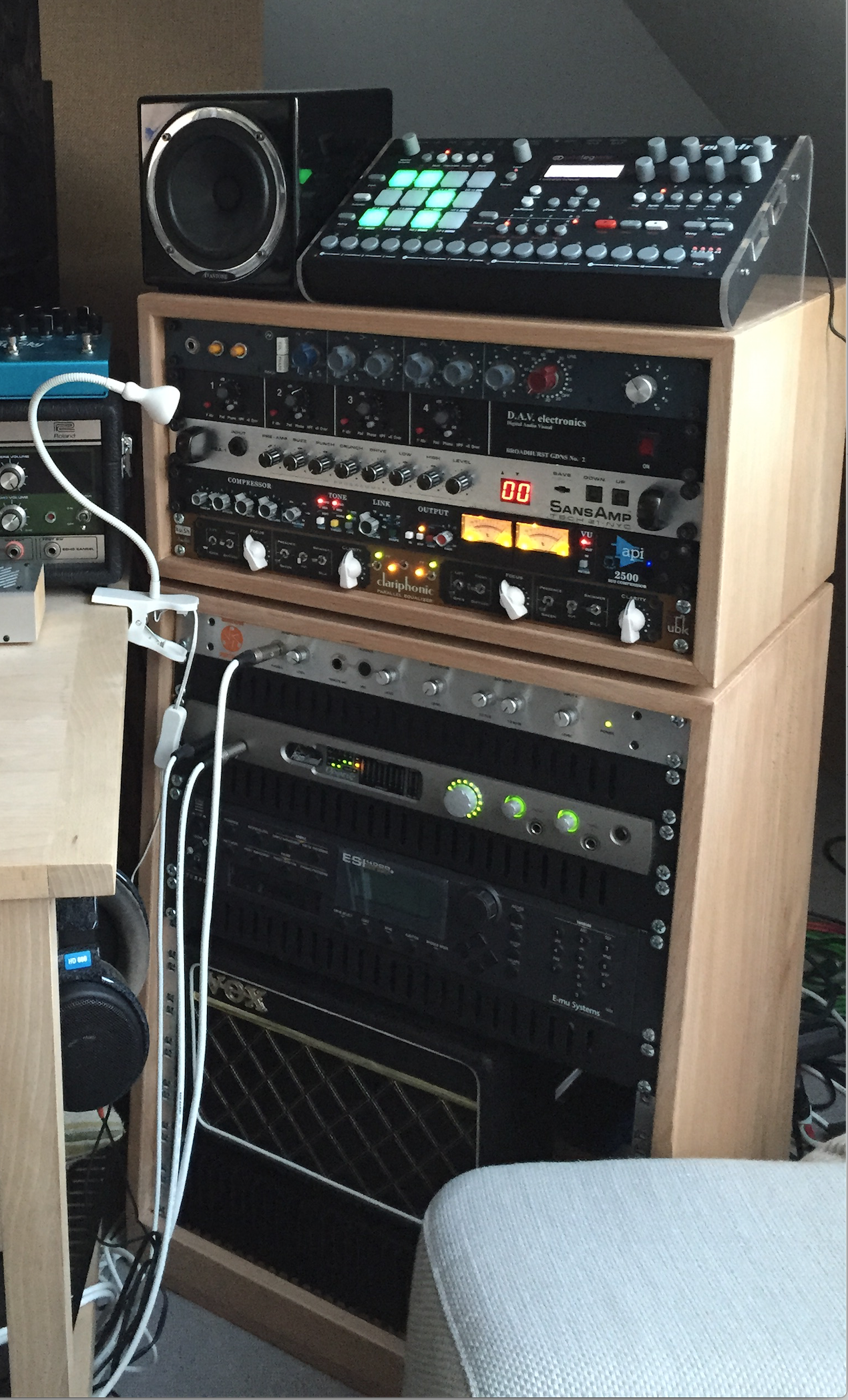 2 x 16U slanted Walnut racks
the racks have arrived and they are very beautiful, I like them a lot. Thanks a lot. I already have people asking, where from, how much – Rasmus – Denmark.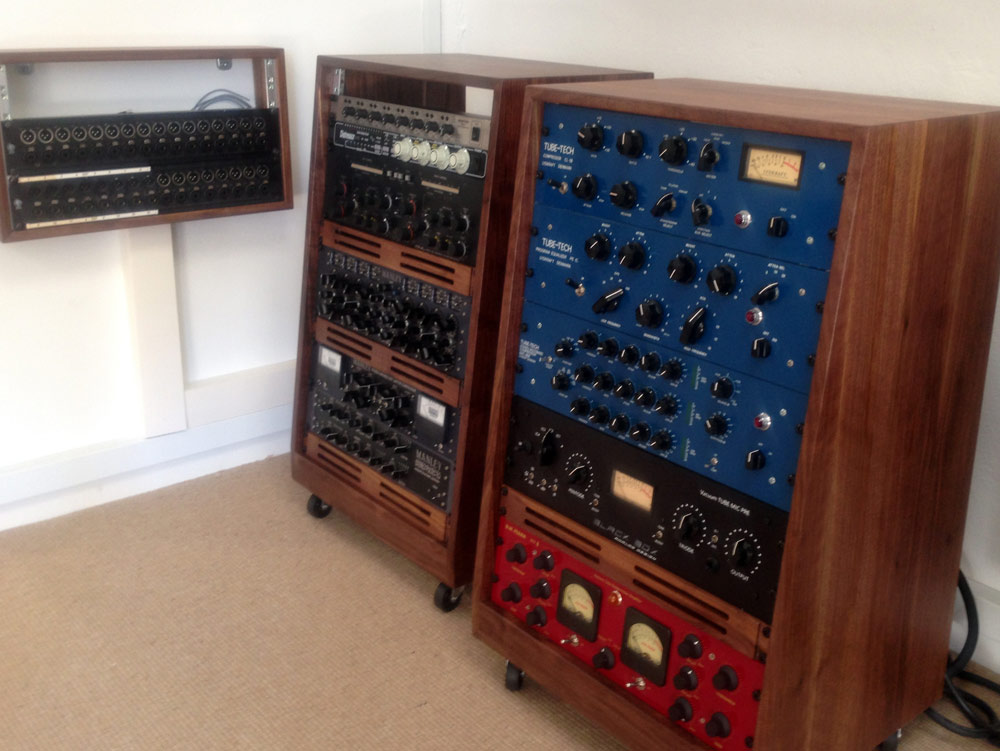 5U Walnut Rack with vent mod – P. Vollenweider, Switzerland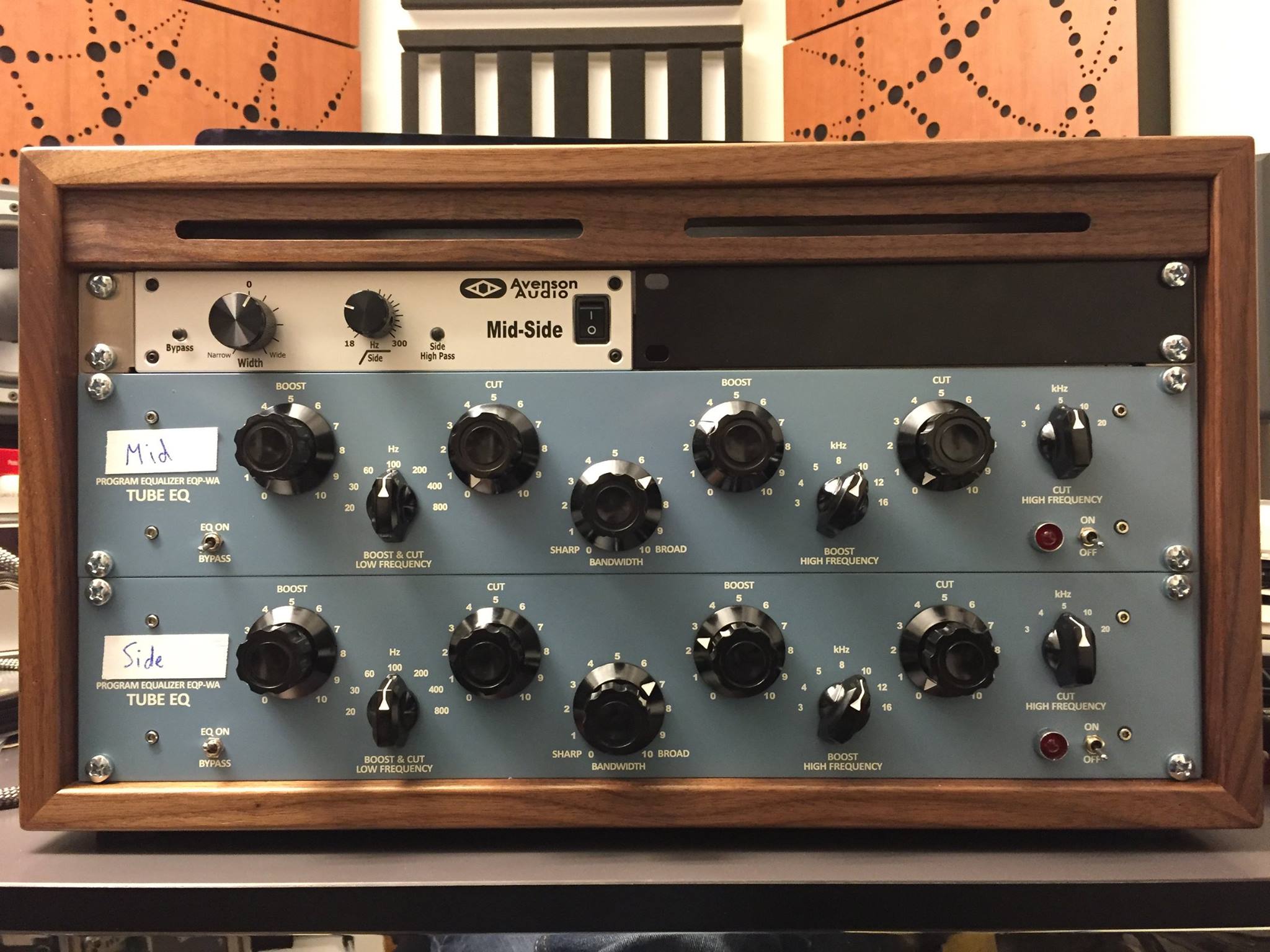 9U/10U Walnut bucket rack
I received yesterday the rack in good condition and it is indeed magnificent so thank you for the good work! – Frederic, UK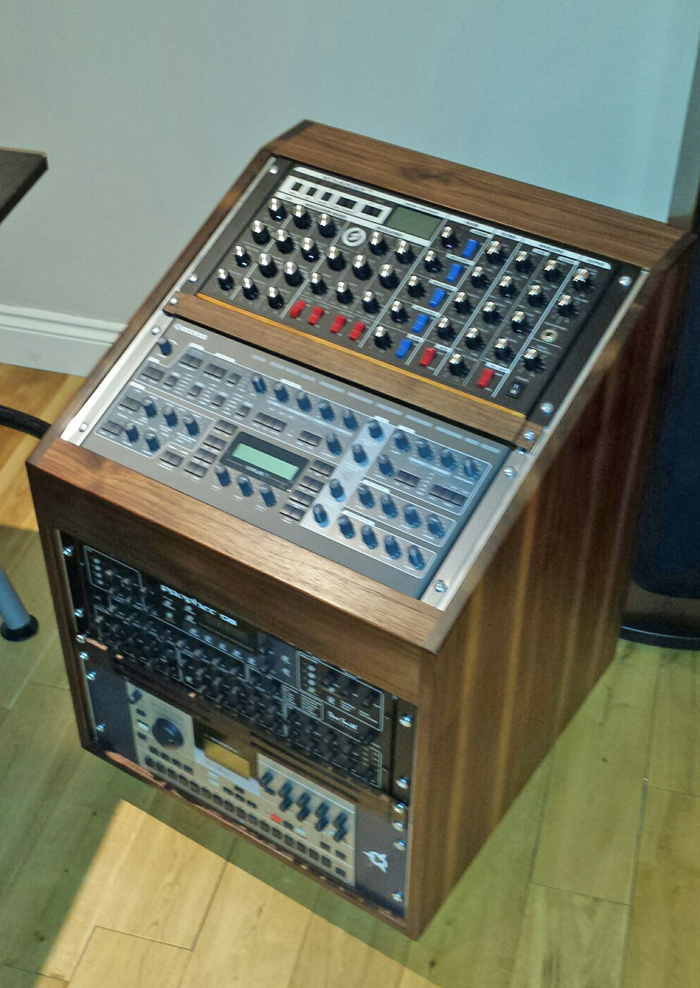 10U Solid Mahogany rack
Thanks Peter, for your great slanted custom rack… it arrived today and now give the Warm Audio Pultec EQs a nice home – Murat, Switzerland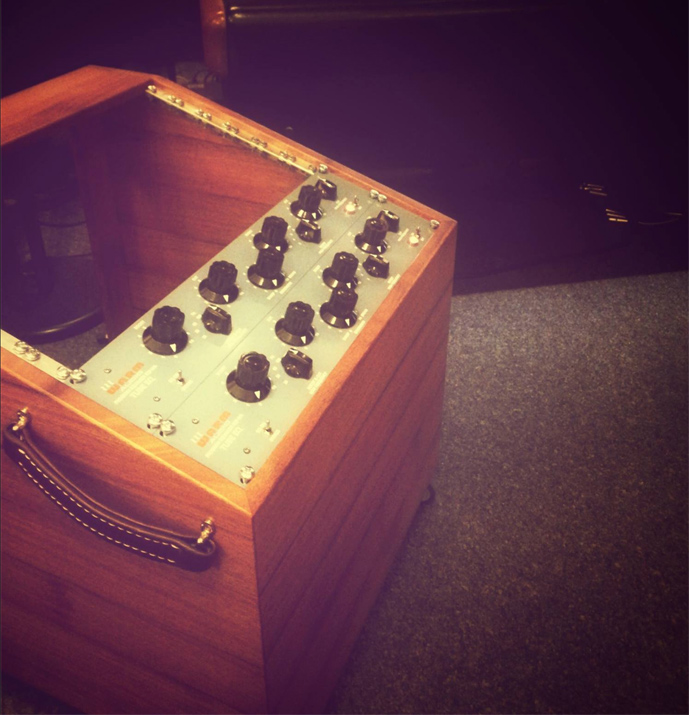 MS-10 and MS-20 Walnut Side Panels
Your wonderful walnut side panels arrived today, and success! They fit the MS10 perfectly.
Many thanks, you have a happy customer. – Liam, UK.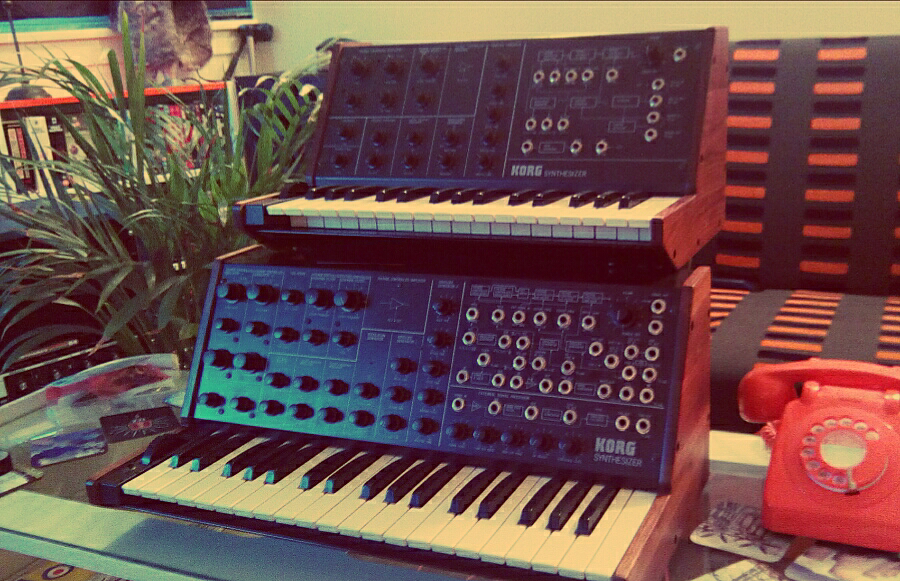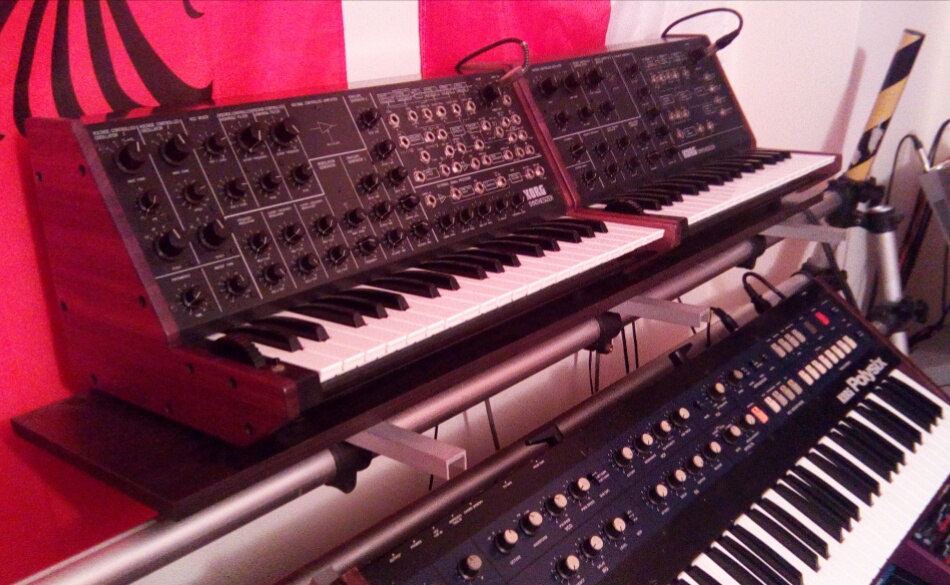 Push 2 Desk Stand
The push stand is awesome! I love how the push sits in it, makes it look very chic!
Gorgeous work! – Hank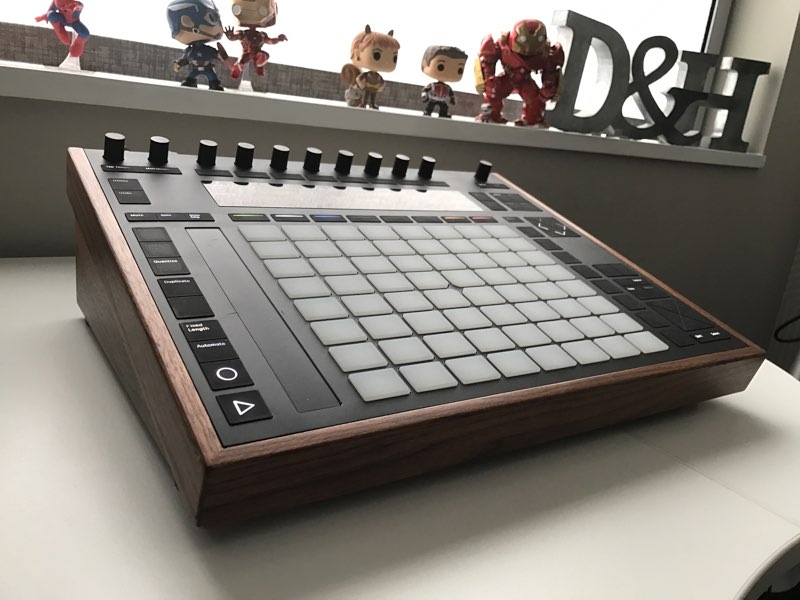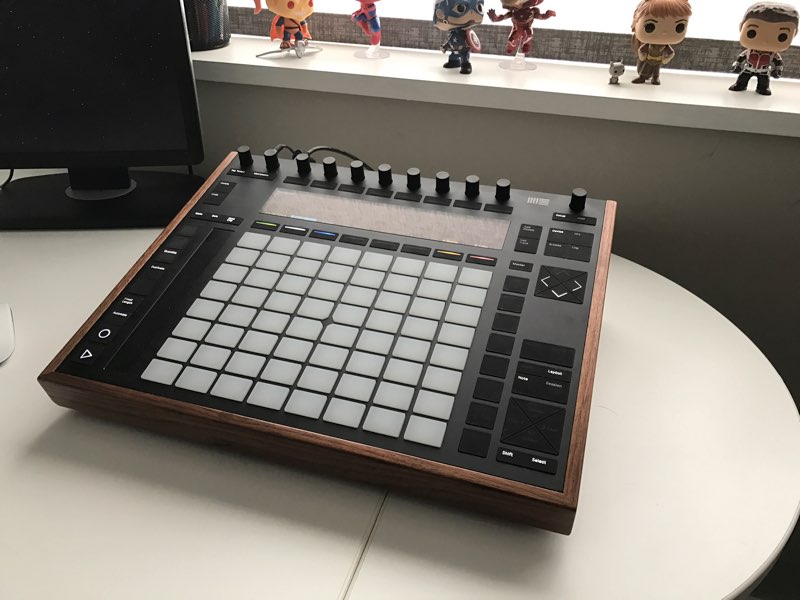 Push 2 Desk Stand

just got it, it looks really nice.thnx man –
Jiffrin
, The Netherlands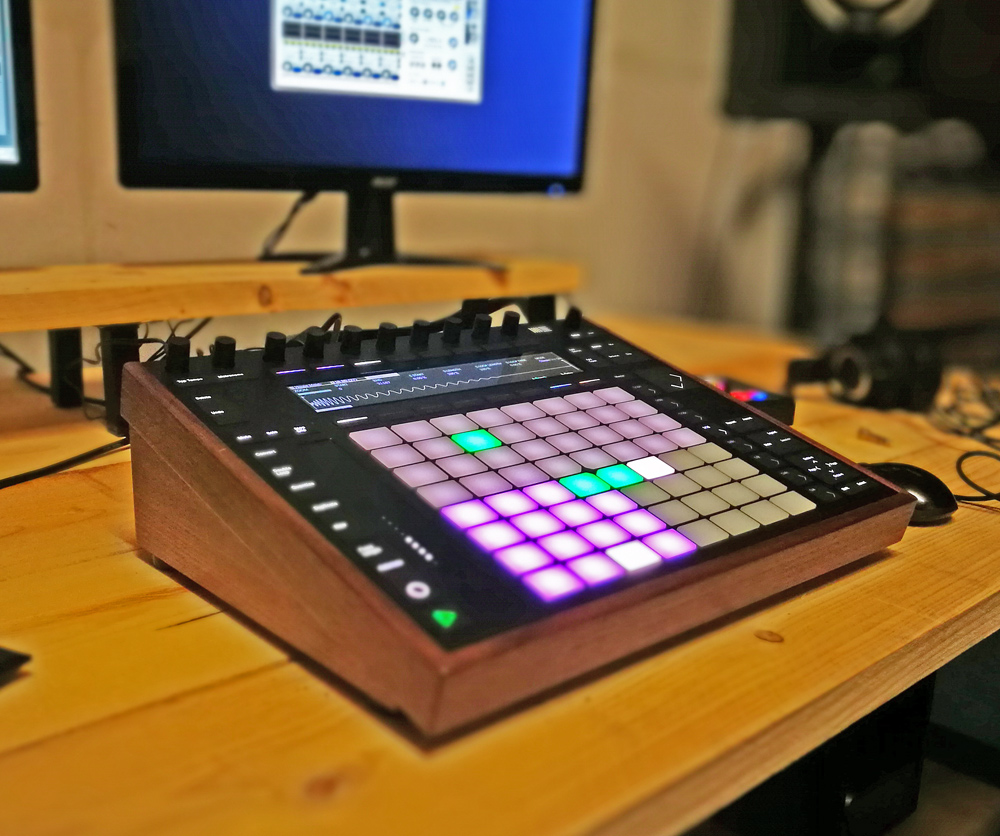 20U Producer Desk
The desk arrived. It's lovely and smells fantastic. – Edward, UK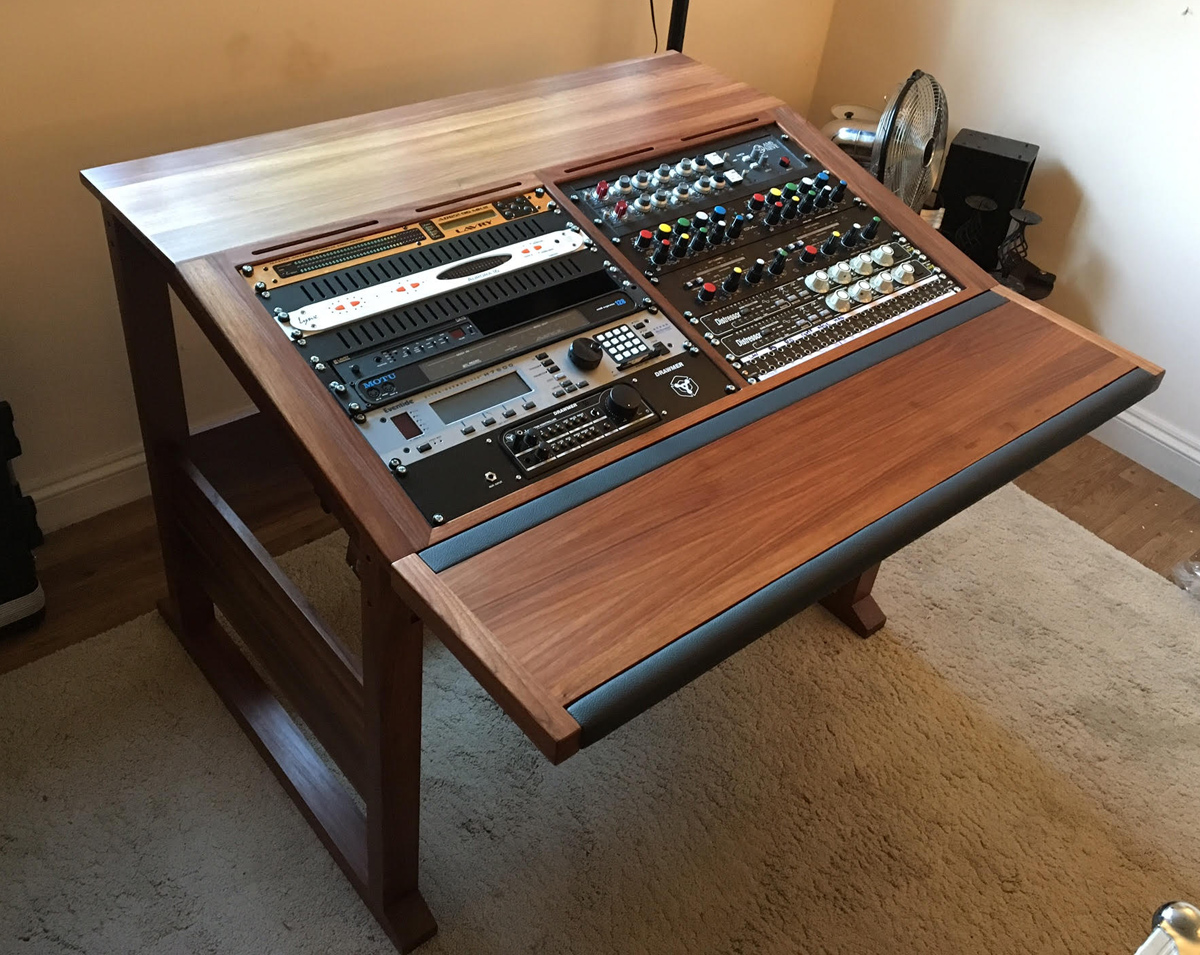 2U walnut rack
Thank you very much for this wonderful piece of craftsmanship!! –
Hans, Germany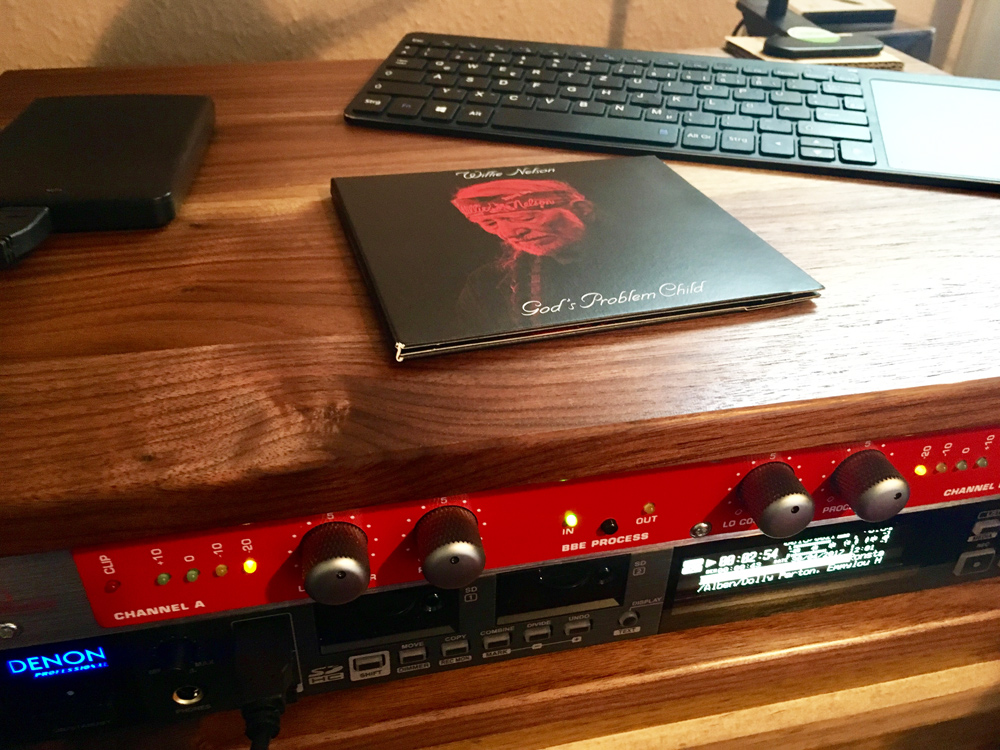 Push2 Lux Walnut Desk Stand
it just arrived and it looks and fits great. Thanks! –
Marcell, Germany
1U Solid Oak Rack
The goods arrived safely. Thank you very much. – Osamu Aoki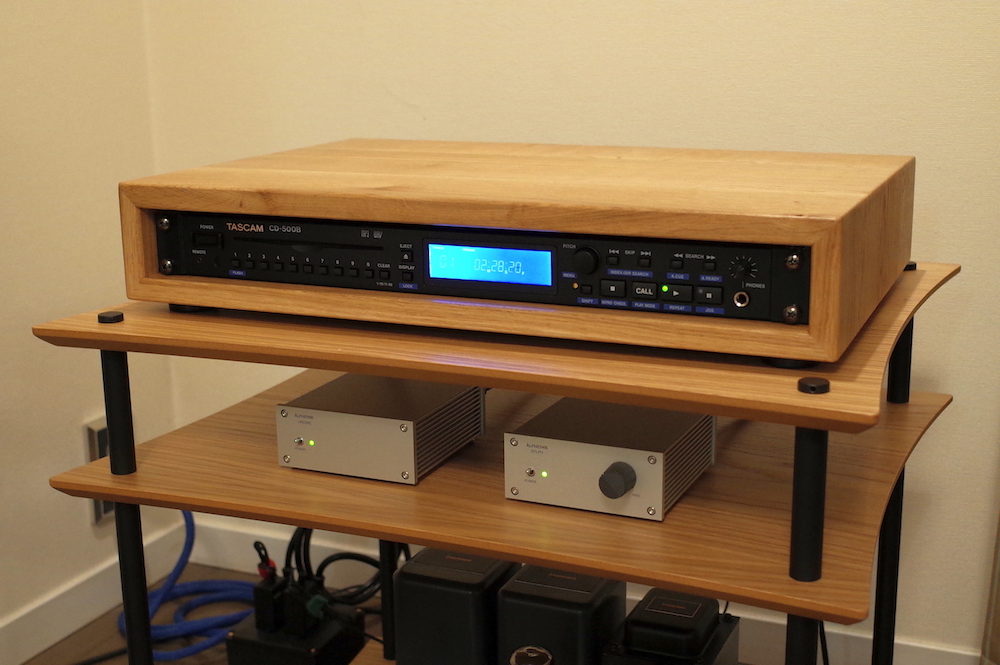 Custom Avid Artist Mix + Artist Control Walnut Desk Stand Enno, UK
I just wanted to let you know that I've received the stand and I'm very happy. See photo attached with both Avid pieces installed.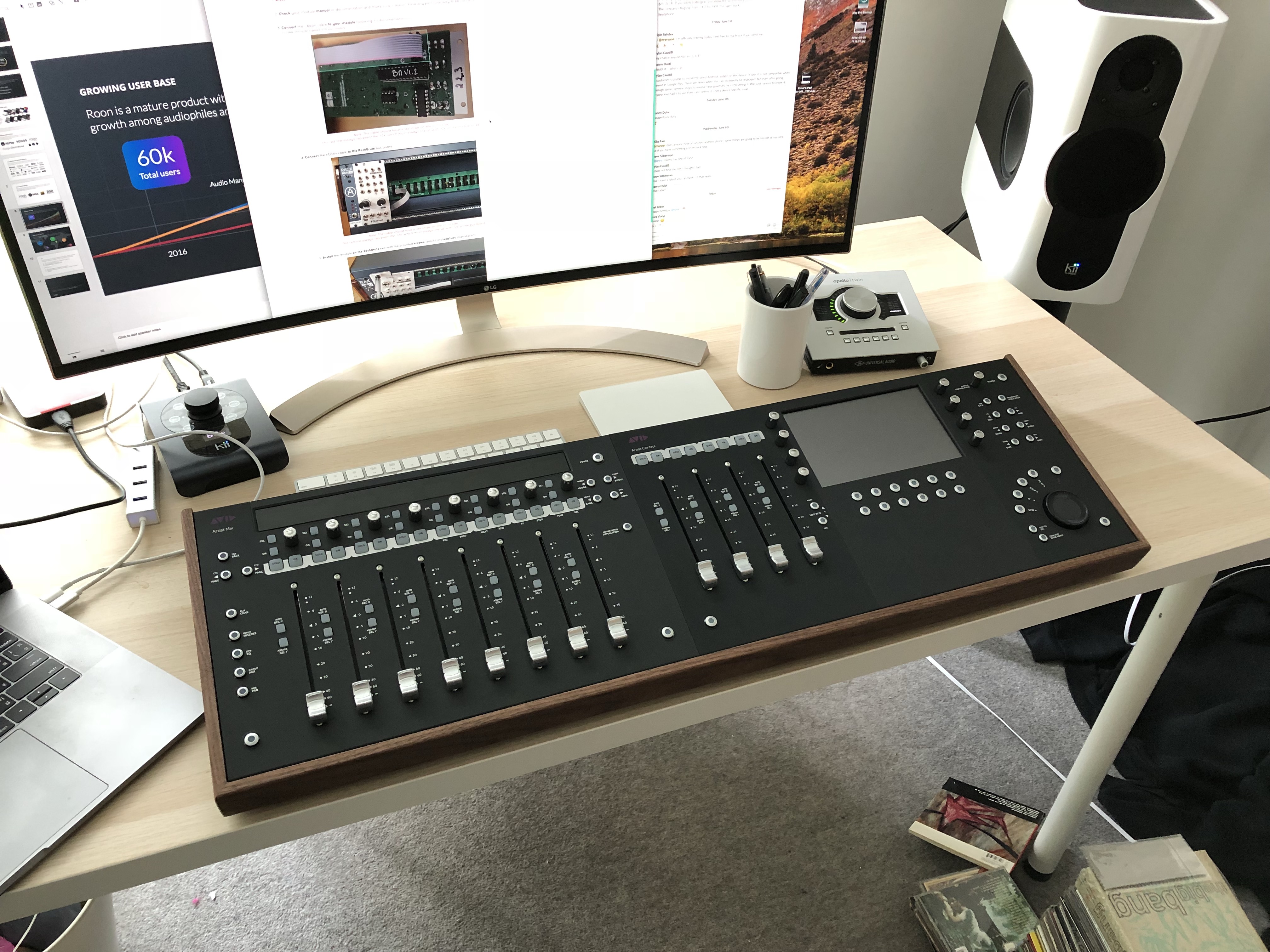 2x Walnut Racks
I received the 2 racks in the meantime and I'm impressed by the build quality and superb finish ! – Stef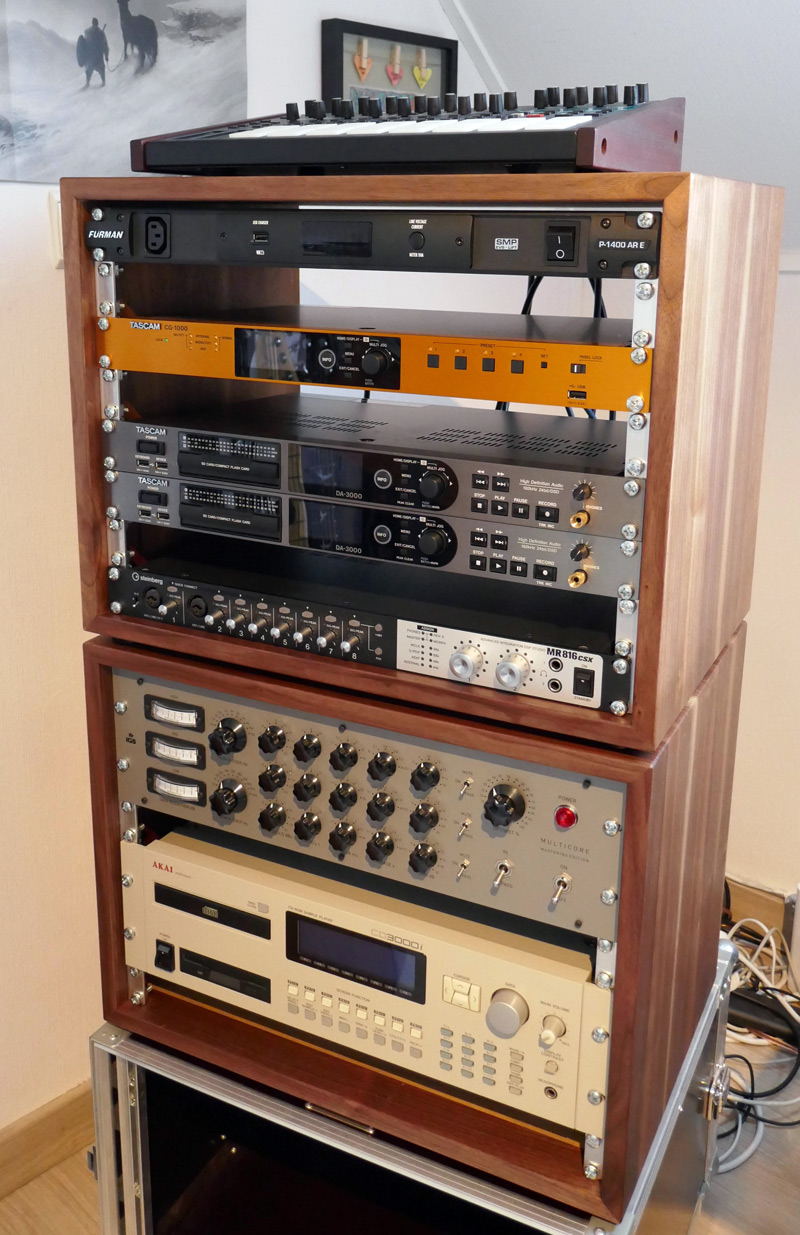 The walnut cheeks look and smell good, and fit very well! Dennis
Zed R16 Walnut Side Panels