Push2 Lux is a high end desk stand for Ableton's Push2 controller.
Beautifully crafted from solid hardwood and hand finished in natural oil, with a slant of 15 degrees and featuring a padded wrist rest in black vinyl.
We make everything to order. Estimated shipping date is 28 days from payment.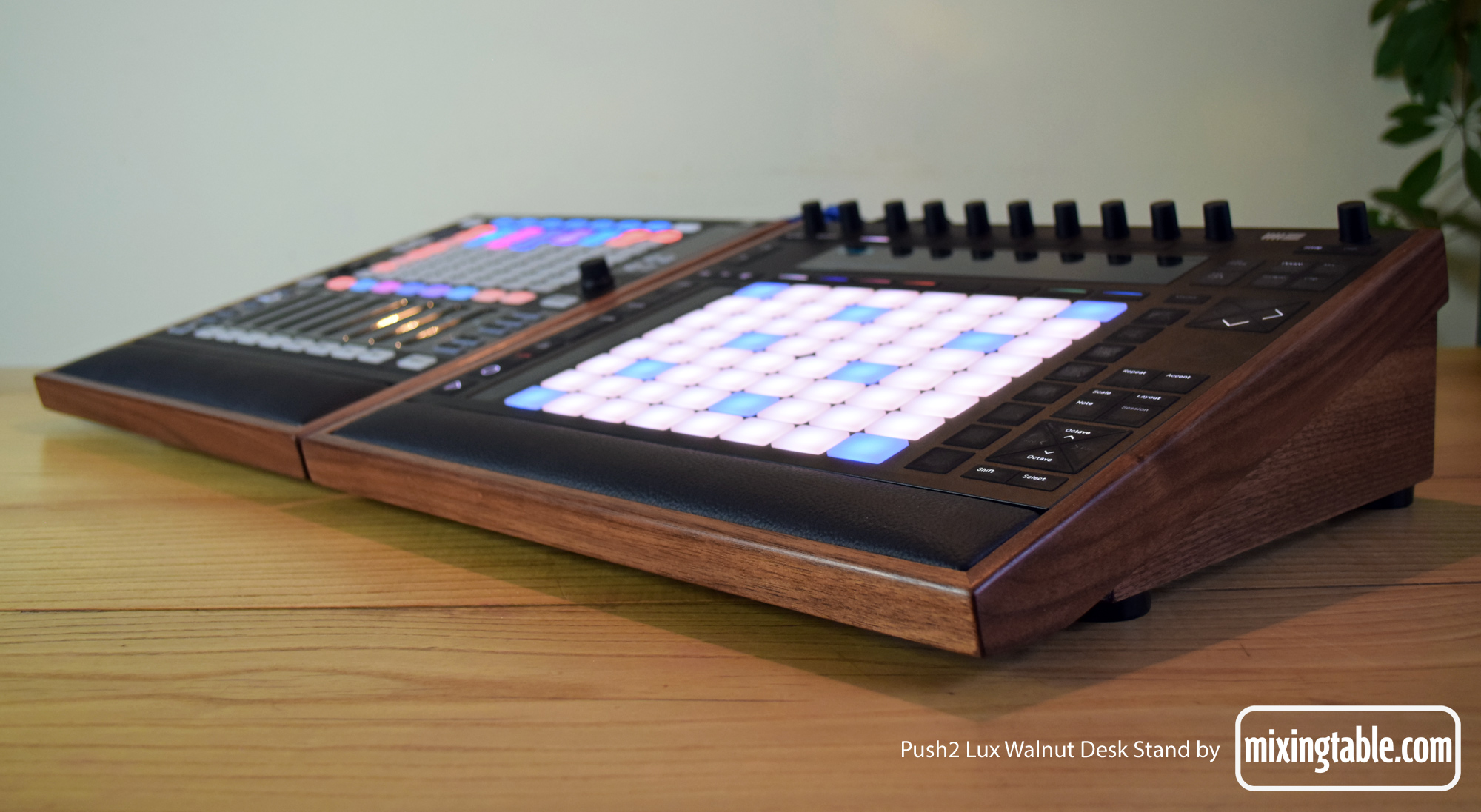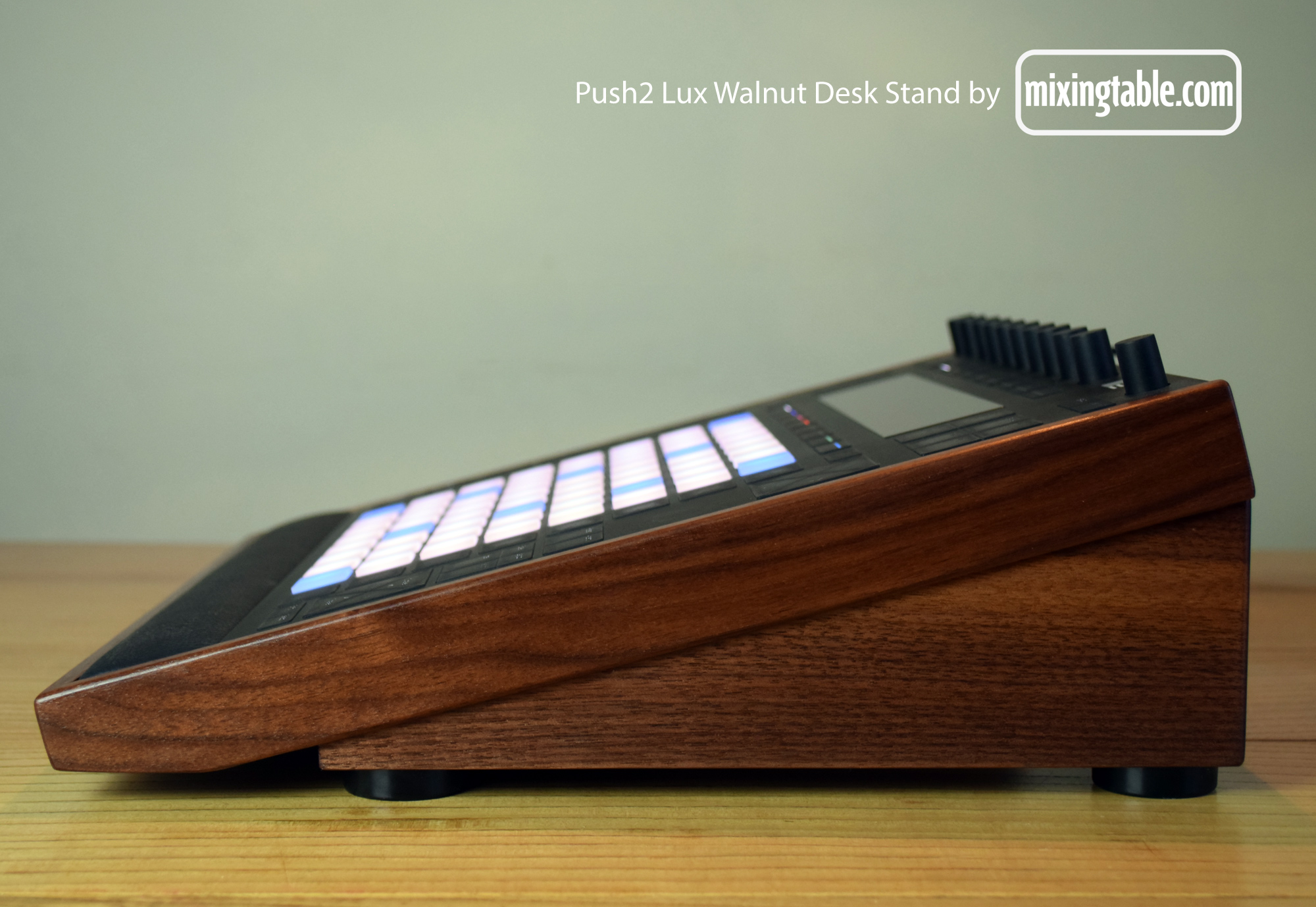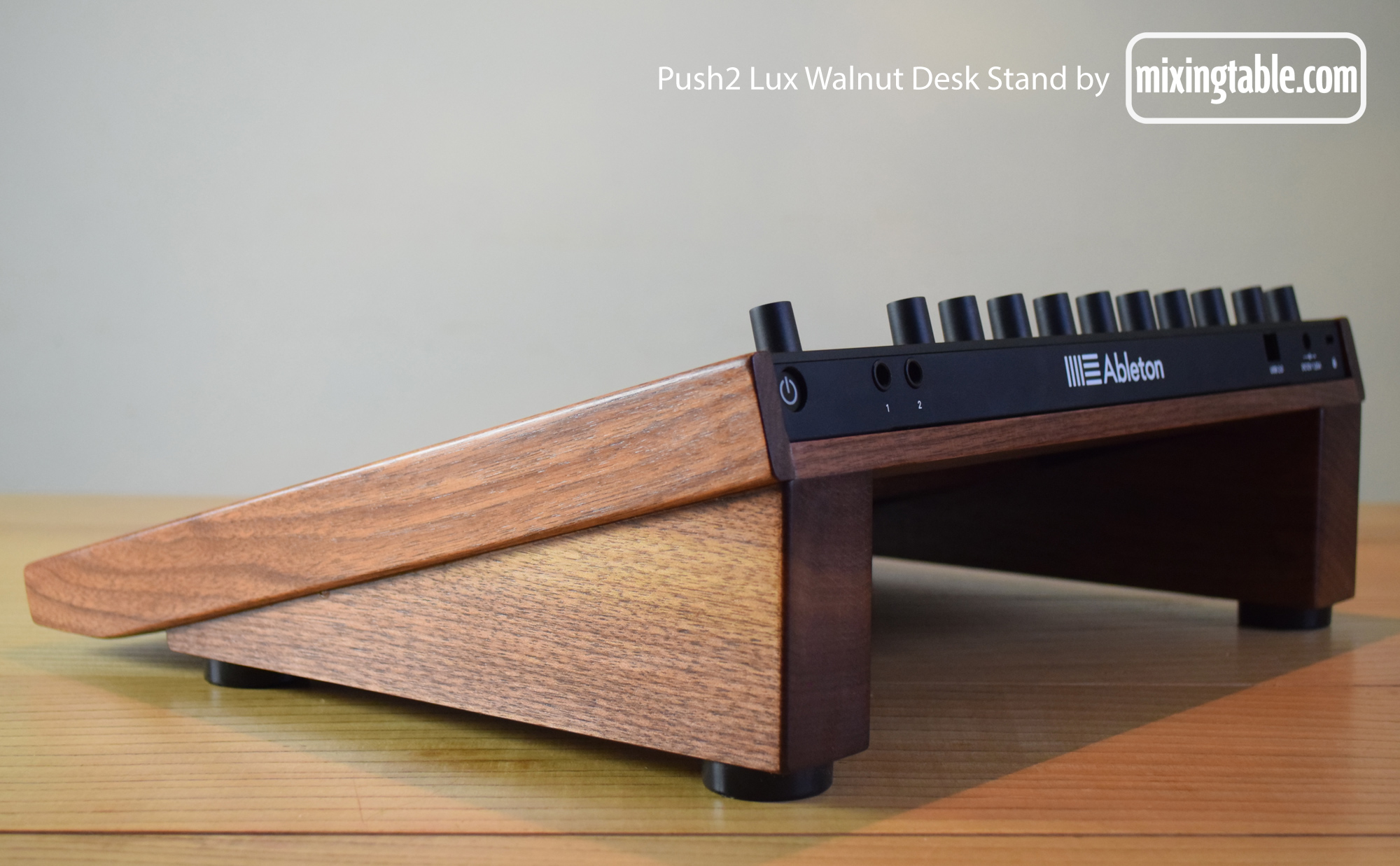 If you are looking for the classic Push2 stand without the wrist rest, it is here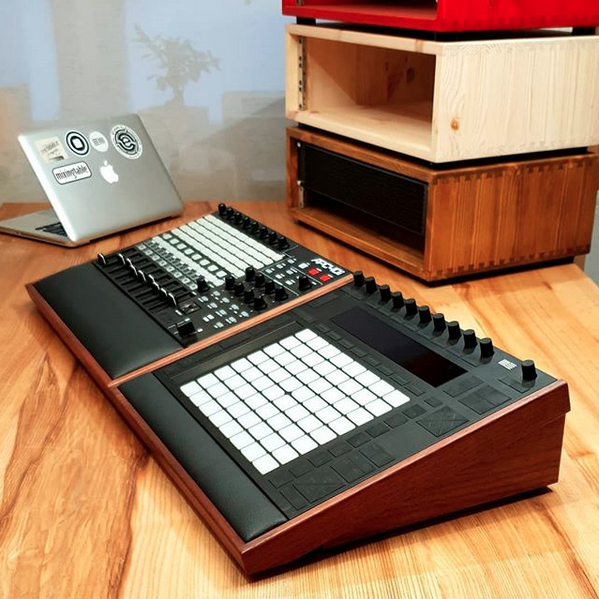 We offer a special 10% discount bundle price if you want to purchase a Push2 Lux Walnut Desk Stand together with a matching Walnut APC40 mkII Lux Desk Stand: