Beautiful solid hardwood desk stands for the Soma Synths Lyra 8 Organismic Synthesizer. and Pulsar23 organismic drum machine.
Lyra 8 Desk Stand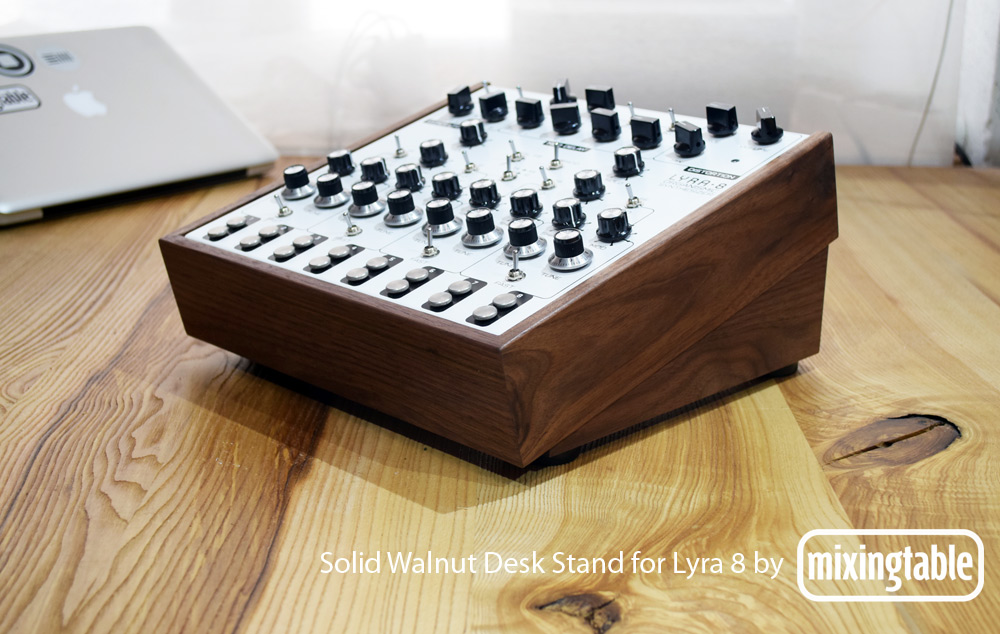 Angle 15 Degrees
No assembly required
Includes 4 rubber feet
Shipping worldwide
black vinyl padded strip (Lux version)
Available to order in Walnut, Beech, Ash, or Oak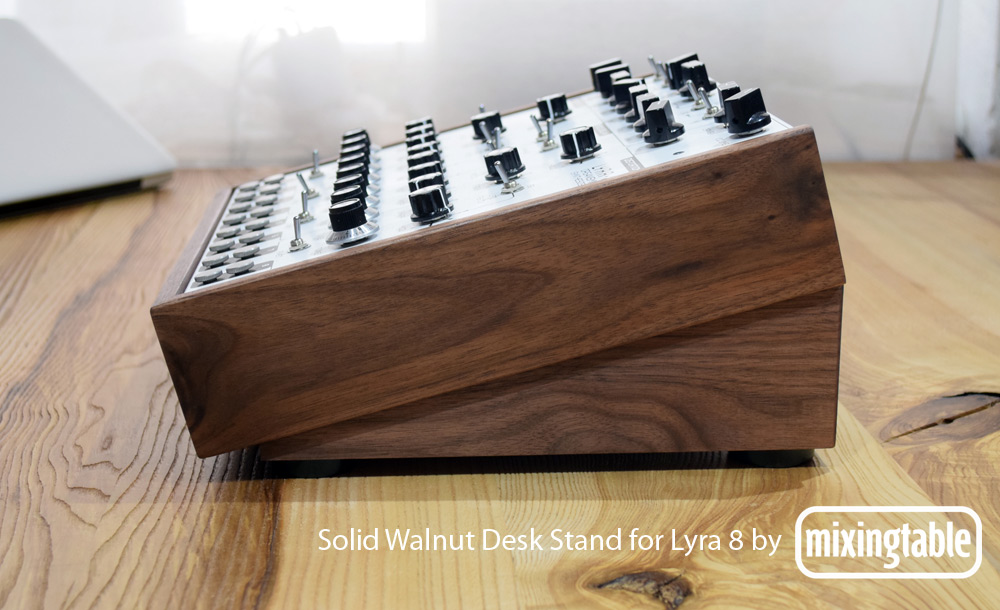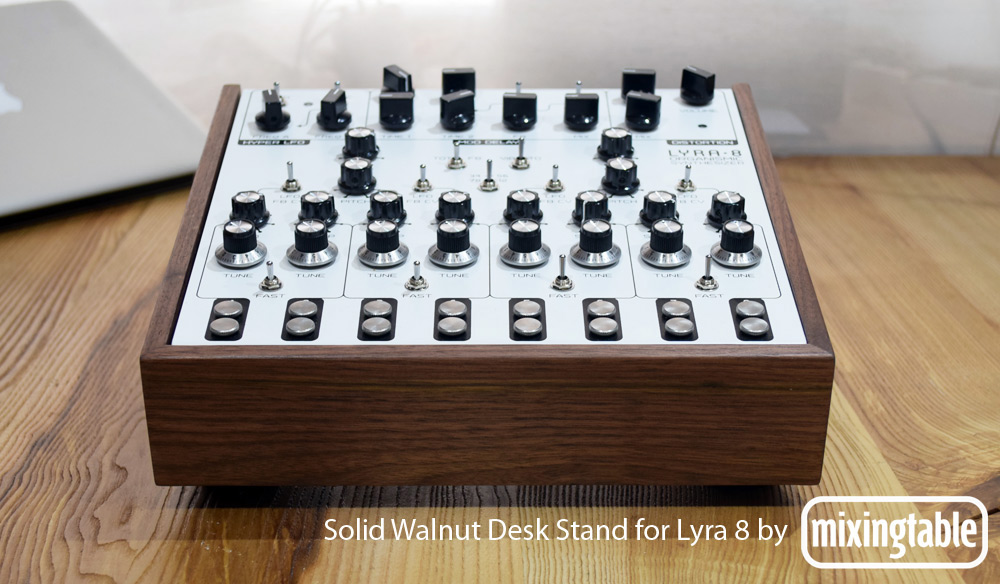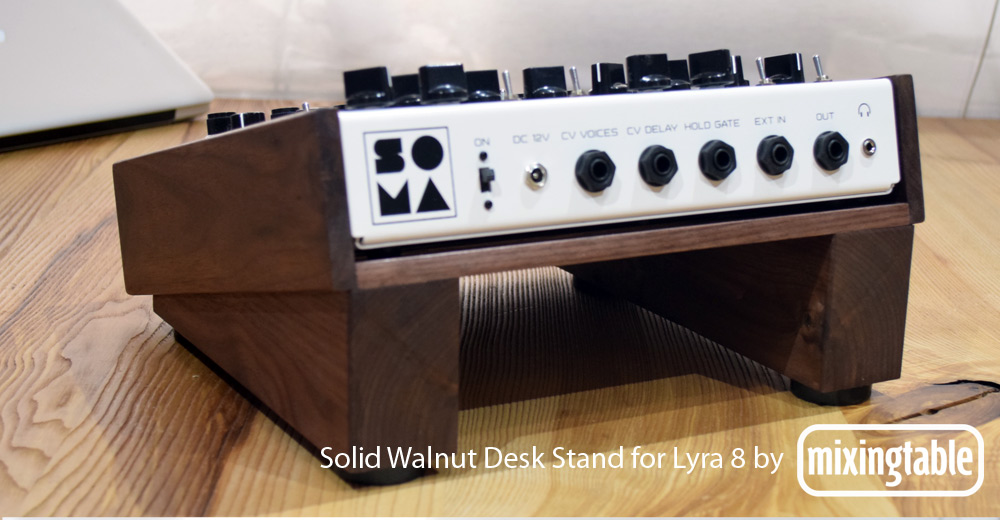 Pulsar23 Lux / Classic
slant angle 15 degrees
no assembly required
pre installed 4 sturdy rubber feet
black vinyl padded strip (Lux version)
Shipping worldwide
100% solid hardwood construction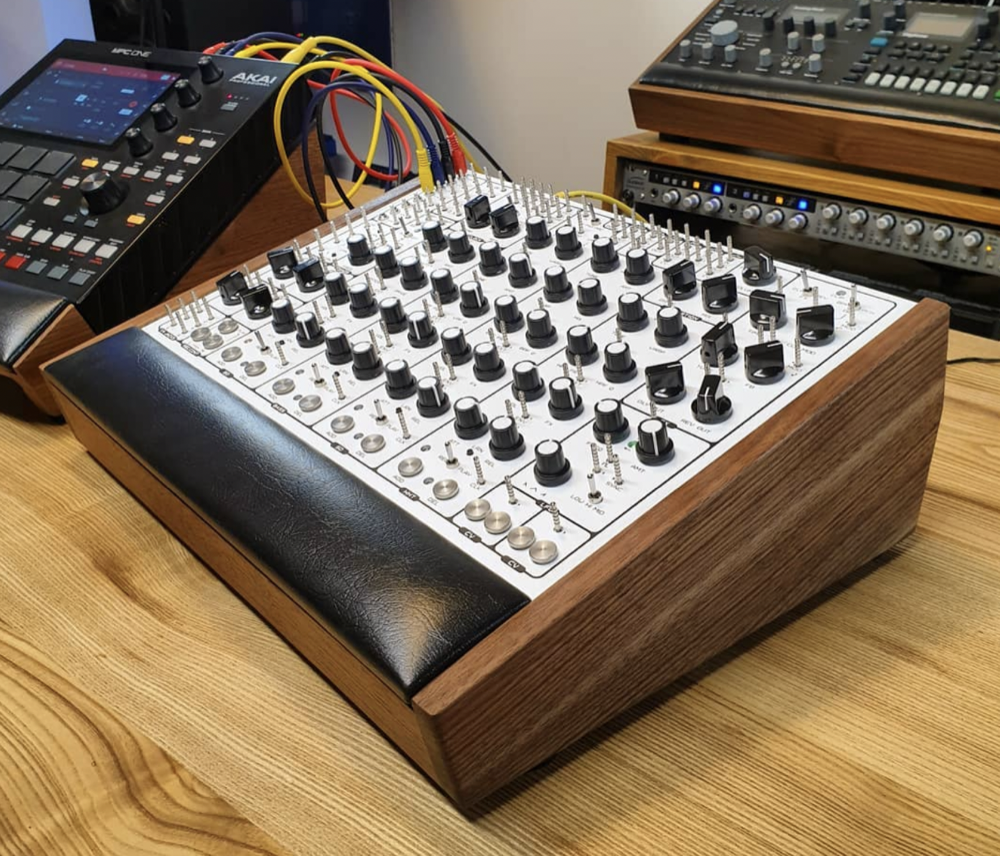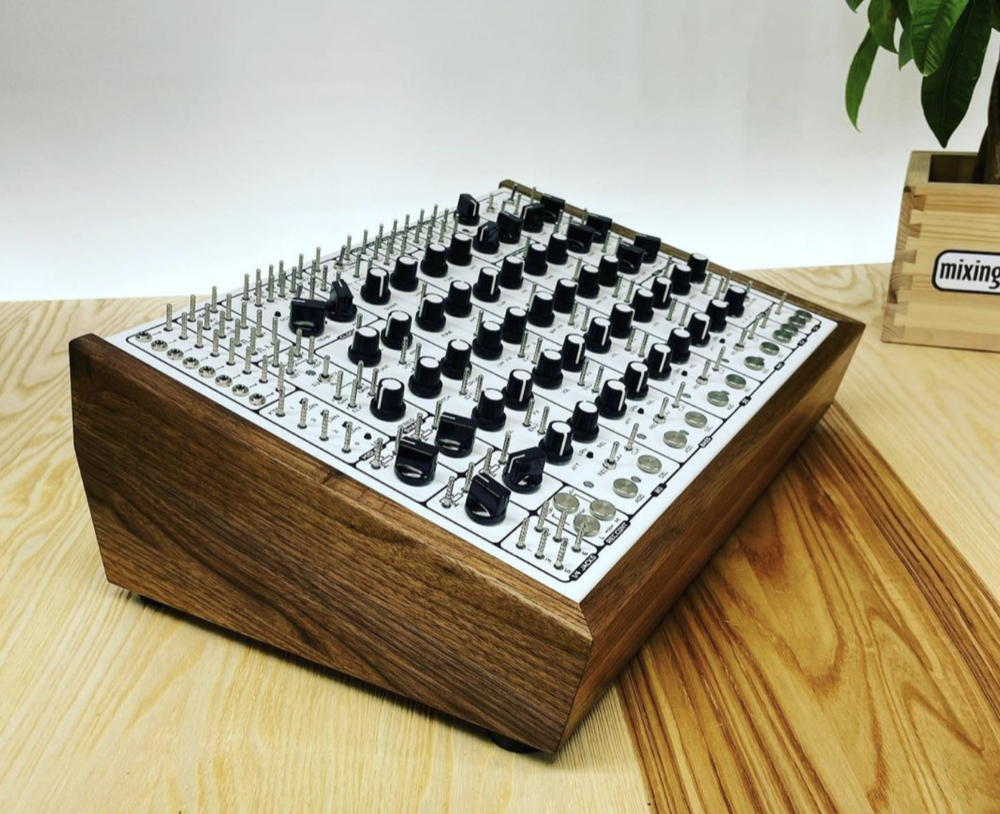 We make everything to order. Estimated time between payment and shipping 28 days.
Please email us for pricing/avialibility stating your desired model and shipping address.