A luxurious Solid Walnut frame for the SSL X-Desk with padded wrist rest.
We make everything to order. Estimated shipping date 28 days from payment.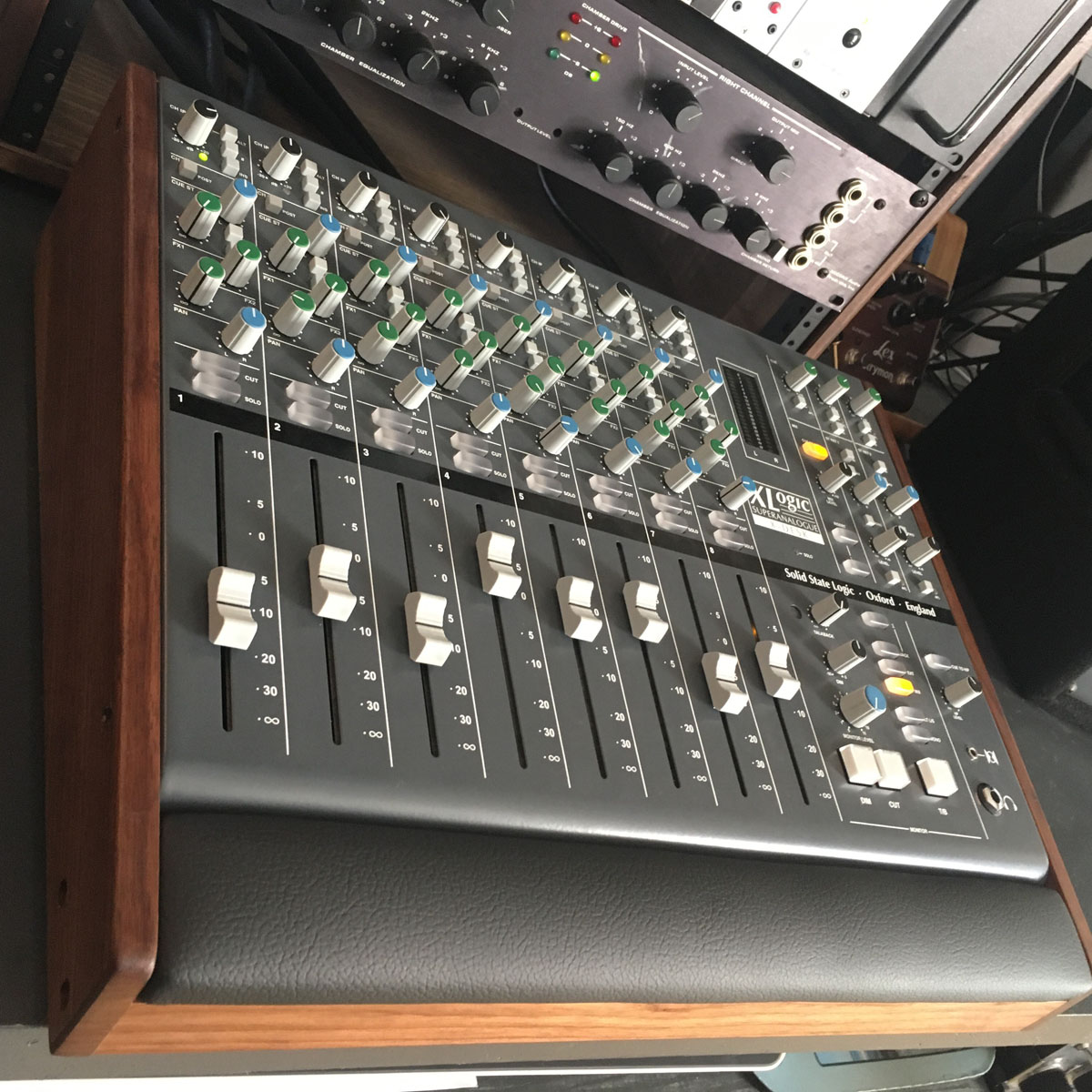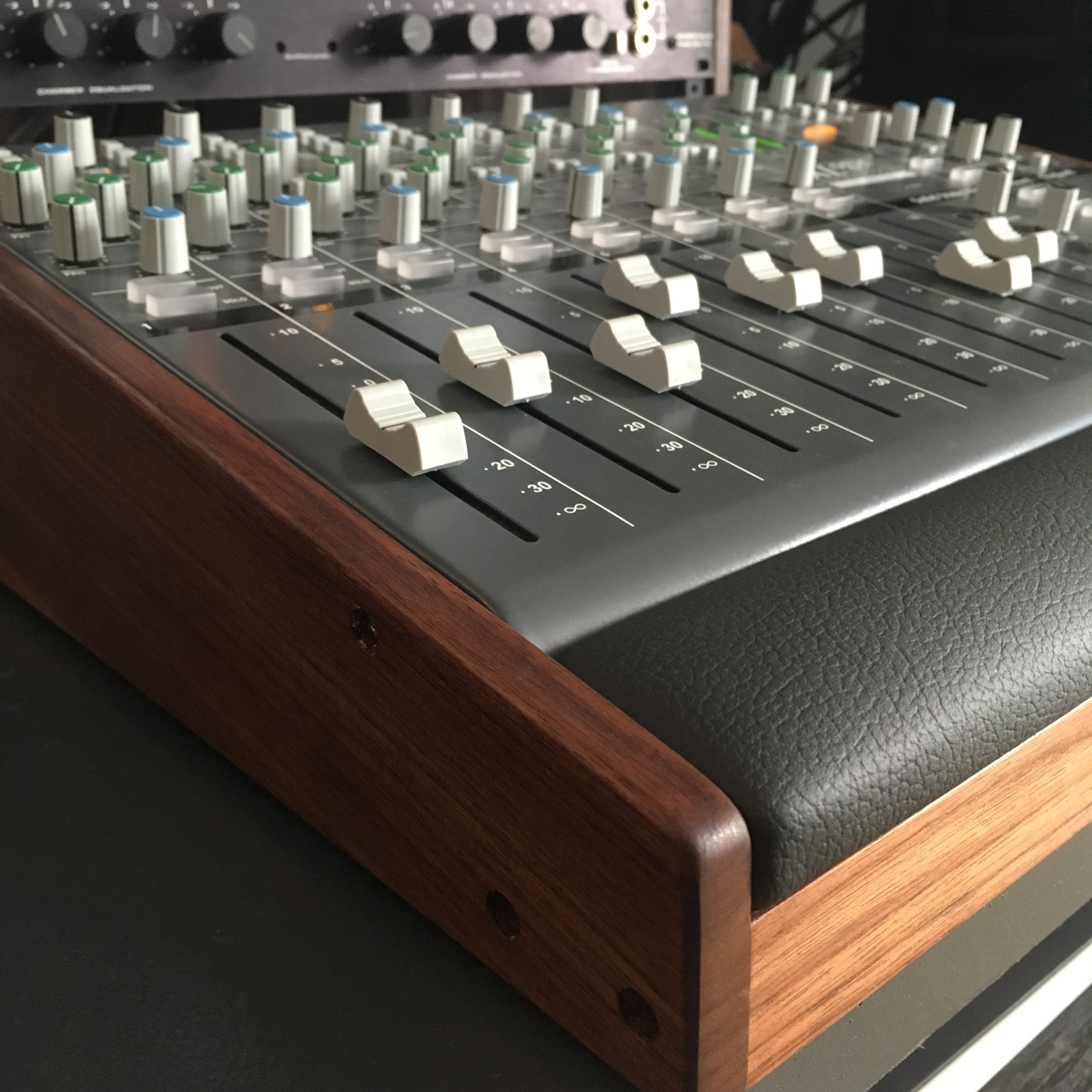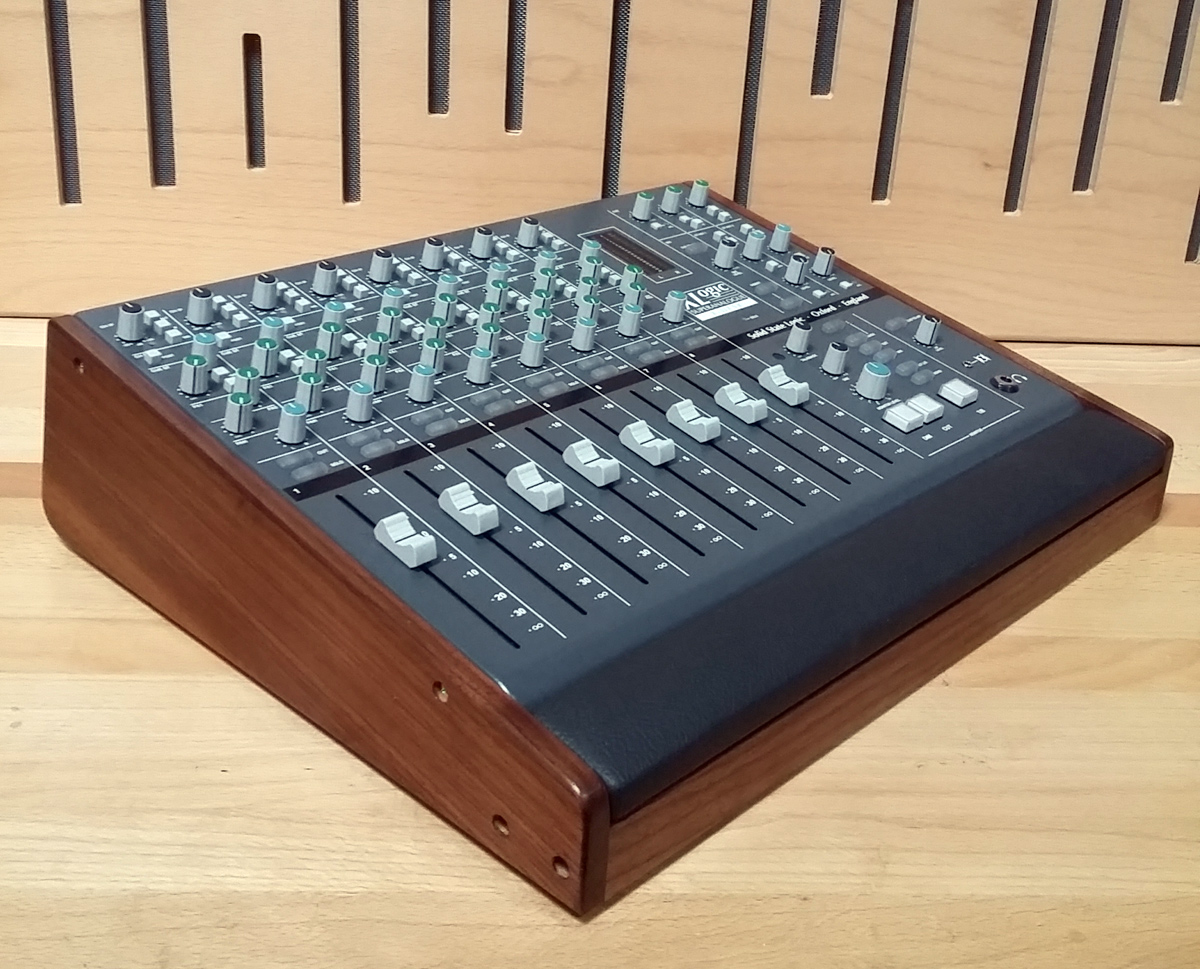 X-Desk Lux Dust Cover in Black Vinyl.
A heavy duty black vinyl dust cover especially made for the SSL X-Desk with mixingtable Lux panel set.
Open at the rear so you can keep your cables connected.